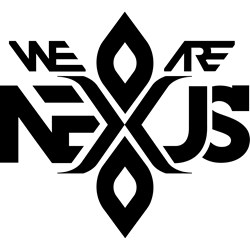 "We have been overwhelmed by our initial following and are so grateful to every single person who listens and supports us," says Carmen Rainier. "It is for them and because of them that we work as hard as we do!"
Chicago, IL (PRWEB) October 25, 2013
Since the release of their EP, "It Feels So Good," the vivacious EDM duo (We Are) Nexus has been creating a stir on the dance floor and in the dance community with their raw talent, feel-good beats, and powerful drops.
Nexus made their promising debut on the Billboard Dance/Club chart on October 5th and, since then, have seen their single skyrocket from #43 to #15 in a few short weeks. As the fresh, hot sound of "It Feels So Good" floods the ears of EDM lovers everywhere; Nexus works tirelessly to bring forth an explosive new hit.
The most recent track to come out of the Nexus studio is an Original Club Remix of "It Feels So Good," made as a gift for the fans that have supported the EDM act since their formation. Crafted entirely by producer/composer Nick Gunn and lyricist/vocalist Carmen Rainier, the two visionaries behind (We Are) Nexus, "It Feels So Good (Original Club Mix)" is an infectious blend of funk and bass supported by a heavy backbeat. Topping it off are the luscious honeyed vocals of Rainier, a sweet treat for any ears.
"We have been overwhelmed by our initial following and are so grateful to every single person who listens and supports us," says Carmen Rainier. "It is for them and because of them that we work as hard as we do!" The "It Feels So Good (Original Club Mix)" can be downloaded for free via the (We Are) Nexus EDM Soundcloud page.
With an extremely successful EP, airtime on some of the most prominent dance stations in the world, success on various iTunes and Billboard Charts – what's next for Nexus? Rainier and Gunn have no intention of slowing down, hitting the studio every day working, living, breathing, and making music. Their dedication is only matched by a fierce determination to get their sound heard by others who love and appreciate the art of dance music the way they do.
"Carmen and I knew that creating a cover was the best approach to breaking in the dance industry," says Gunn, "and our next step is to produce some amazing original material. We can't wait for our fans to hear it!" Word on the street is that fans can look forward to a new release top of next year.
Thus, as Nexus' celebrates another victory, jumping from #18 to #15 on the Billboard Dance/Club Chart, celebrate along with them by downloading their latest track "It Feels So Good (Original Club Mix)" for free on Soundcloud. Also, keep your eyes peeled for a new release and check out their sound on iTunes, Amazon, Beatport and wherever music is sold.