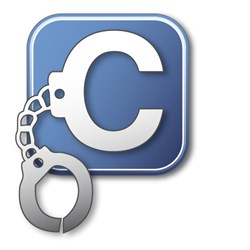 Like all of CriminalLaw.com's partners, Whitworth and Harrison are distinguished attorneys. And, thanks to the geo-specific sites that the online portal provides, the public may be able to find them more easily.
San Diego, CA (PRWEB) October 31, 2013
CriminalLaw.com has criminal defense attorney partners throughout the country. From California to New York, the online portal offers resources to members of the public who are seeking high-quality criminal defense lawyers, legal resources and referral attorneys in particular cities. The types of "geo sites" that CriminalLaw.com provides have become increasingly essential in recent years as a way to help users identify useful local resources as efficiently as possible.
CriminalLaw.com is proud to announce the recent addition of partners Steven Whitworth in Sacramento, CA and V. Tyler Harrison in Scottsdale, AZ (sacramento.criminallaw.com and scottsdale.criminallaw.com). Over the last year, defense lawyers in Minneapolis, Minnesota, Marrieta, Georgia, Akron, Ohio, New Port Richey, Florida and other cities from coast-to-coast have created partnerships with CriminalLaw.com.
CriminalLaw.com distinguishes itself from some web design firms and content providers by developing and maintaining websites that are easy to navigate that also contain detailed information about local attorneys. These geographically-specific sites include practice area information, attorney biographies, on-site blogs and other resources that are tailored to specific communities. Though there are standard features that are typically included at each site, attorneys have some ability to customize the site for their practice.
Criminal Defense Lawyer Steven Whitworth of Sacramento says "when someone is seeking a lawyer in Sacramento, they often have to wade through a lot of attorney websites that may not be relevant to them. If someone has recently been arrested in Sacramento, they should not face the burden of having to sift through countless possible resources." Instead, he says, "CriminalLaw.com allows them to find our firm quickly. We provide attentive representation that is specifically tailored for an individual client's circumstances. We have the regional focus, the experience and the resources that may be the perfect fit for someone arrested for DUI, homicide, domestic violence or any other crime."
The growth of CriminalLaw.com in the last several years indicates that a city-specific approach is becoming increasingly popular. If this educates the public about the law and helps someone in need find a defense attorney quickly, Arizona Attorney V. Tyler Harrison believes there is no reason not to embrace this approach to educating the public.
As a former Senior Associate in the Maricopa County Public Defender's Office, Harrison has handled thousands of criminal cases and has seen the amount of stress that suspects are under. "When someone is arrested in, say, Scottsdale, and a Maricopa County public defender is assigned to them, they can have some peace of mind in a very tense situation: they likely will have a highly qualified and dedicated attorney on their side. But if someone has been arrested and they want to select their own defense lawyer, they need resources and information. They are often inundated by information that is not directly relevant to them and they may have a hard time identifying an experienced lawyer who will also give them personal attention. CriminalLaw.com will help them identify a local attorney that is most-suited to their individual needs."
Other important features that CriminalLaw.com offers are regularly updated blogs and local news stories that keep the public informed about criminal law issues in their own communities. The CriminalLaw.com site also includes a question and answer forum. This allows users to ask specific questions that will be answered by attorneys. These questions and answers can then be archived and made searchable. This provides an even more useful resource to members of the public who may have similar concerns.
Founder of CriminalLaw.com Michael Berg, also a criminal defense lawyer, says "there are a lot of fantastic attorneys in Sacramento, Scottsdale and every other city. But it is not enough to be the perfect attorney for someone if they can't find you." CriminalLaw.com allows more people to identify criminal defense law firms that may be perfectly suited to their needs, Berg says. "All of our attorney partners have refined skills, vast resources and hard-earned reputations for excellence. We want to share that information with the public so they can make an informed decision if they need a criminal defense lawyer." Berg's praise is evinced by the addition of the latest partners.
Harrison is a graduate of the Massachusetts Institute of Technology and regularly lectures on criminal defense topics at conferences in Arizona. As a former public defender and as the lead attorney at his own firm for the last several years, he has defended thousands of clients in Arizona accused of nearly every imaginable crime: from theft and DUI to homicide and drug trafficking. From misdemeanor charges to high-stakes murder cases, Harrison has extensive experience and resources to draw upon for the defense of his clients in Scottsdale and throughout Arizona. Whitworth also has extensive experience and is affiliated with the California Attorneys for Criminal Justice, California DUI Lawyers Association, the California Public Defenders Association, and the San Francisco Trial Lawyers Association. He was also named a rising star for 2012-2013 by SuperLawyers.com.
Like all of CriminalLaw.com's partners, Whitworth and Harrison are distinguished attorneys. And, thanks to the geo-specific sites that the online portal provides, the public may be able to find them more easily.