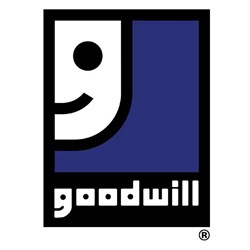 "In addition to saving money, customers can take pride in knowing their Goodwill purchase provides employment, career and community training programs to millions of people each year."
Rockville, MD (PRWEB) October 24, 2013
Families can make their budgets go further by shopping at Goodwill stores this Halloween. At Goodwill, customers can find plenty of items to create affordable, one-of-a-kind costumes or find the accessories needed to set their costumes apart from the crowd.
When consumers purchase pre-packaged costumes, they run the risk of having the same costume as someone else. At Goodwill, however, they can find fresh items every day that can be made into unique costumes such as princess dresses, cowboy attire, clothing from different eras, and many more. Among the most popular costumes at Goodwill stores this year:

Zombies, including zombie brides.
TV show inspired costumes such as characters from Downton Abbey, Duck Dynasty and Game of Thrones.
Cowboys and western gear.
Pirates, witches, vampires, angels and devils for adults and superhero and princess costumes for kids.
Anyone with a mind for creativity can find a great deal on Halloween costumes and décor at Goodwill, where new items are hitting the shelves daily. The more than 2,700 Goodwill stores across the United States and Canada are full of everything you need this Halloween.
"In addition to saving money, customers can take pride in knowing their Goodwill purchase provides employment, career and community training programs to millions of people each year," said Jim Gibbons, president and CEO of Goodwill Industries International. "Goodwill trains people to work in Goodwill stores and in growing industries outside of Goodwill, such as green construction and health care."
Goodwill delivers the value that people are looking for when they shop for Halloween. Shoppers not only get unique Halloween looks for less, their purchases fulfill Goodwill's mission of helping people reach their full potential through education and the power of work.
To find your local Goodwill, visit http://locator.goodwill.org or call 1-800-GOODWILL.
ABOUT GOODWILL INDUSTRIES INTERNATIONAL
Goodwill Industries International is a network of 165 community-based agencies in the United States and Canada with affiliates in 13 other countries. Goodwill is one of America's top 25 most inspiring companies (Forbes). Goodwill agencies are innovative and sustainable social enterprises that fund job training programs, employment placement services and other community-based programs by selling donated clothing and household items in more than 2,700 stores and online at shopgoodwill.com®. Local Goodwill agencies also build revenue and create jobs by contracting with businesses and government to provide a wide range of commercial services, including packaging and assembly, food service preparation, and document imaging and shredding. In 2012, more than 6.7 million people in the United States and Canada benefited from Goodwill's career services. Goodwill channels 82 percent of its revenues directly into its programs and services.
To find a Goodwill location near you, use the online locator at http://www.goodwill.org, or call (800) GOODWILL. Follow us on Twitter: @GoodwillIntl and @GoodwillCapHill, and find us on Facebook: GoodwillIntl.
CONTACT:
Charlene Sarmiento
Public Relations Program Manager
Goodwill Industries International
(240) 333-5590
charlene.sarmiento(at)goodwill(dot)org