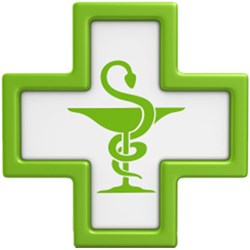 HGH Injections Benefits: Increase Energy, Improve Appearance, Boost Sexual Performans
Fort Lauderdale, Florida (PRWEB) October 26, 2013
People may complain about getting older, but it sure beats the options … especially when one considers that the only other option is death. However, growing older doesn't have to mean feeling old and feeble and losing all the joy in life. There is a fascinating new website just presented by Kingsberg Medical which offers up a cornucopia of treatment programs designed to reverse the debilitating effects of aging. The professionals at this forward-thinking medical institute are proud to present HGHInjections.us which explains in detail the great number of therapeutic options available to those suffering from low growth hormone levels.
One of the more important articles on this new website explains how to determine if one is actually suffering from growth hormone deficiency symptoms. The article reports that often this is a problem not addressed by the typical family doctor. Those same general practitioners are more likely to attribute one's poor health conditions to getting older and suggest one just get use to the idea. Kingsberg Medical is equipped to help people throughout the United States with laboratory blood tests, physical exams and expert doctors who know how to evaluate the test results and symptoms. The article goes on to explain that this full-service clinic will provide testing, diagnosis, and treatment. Complete self-administration kits will be shipped to the patient, who will then be trained to take their injections in the privacy and convenience of their own home. One of the highlights of this article touches on how much cost savings is passed on to the patient with this method of treatment.
The launch of the site puts the individual in the driver's seat with helpful information, symptoms to watch out for, and extensive lists of benefits waiting for those who qualify for this unique program. When exploring the comprehensive information presented on its pages, many useful explanations will be found which help to counteract the plethora of bad websites on the Internet today. Kingsberg Medical provides the ammunition needed to shoot down the fakes and the scams … the websites which offer HGH pills, sprays and creams which are completely ineffective and a waste of money. Many of those products have been banned by government agencies, and with the help of this new educational website, one will be able to separate the good from the bad.
The greatest benefit to come from a thorough investigation of the website is a sense of empowerment and the ability to take control of one's own health issues. No longer turning the responsibility and control of one's health and well-being over to someone else, the reader who becomes a therapy patient will be able to move forward into the later stages of life with confidence, energy and exuberance. The many articles, charts, checklists, and blog posts included on its pages will provide the reader with a radical change in perspective from the way society general views aging. Gaining increased understanding of the vital functions of human growth hormone in every system and organ of the body allows one to make educated choices leading to increased energy levels, healthy weight management, better immune system, and improved mental and emotional stability, as well.
Kingsberg Medical is committed to helping individuals suffering from growth hormone deficiency symptoms. Their mission is to help people have an excellent quality of life at any age. They take the time to listen carefully to complaints, and they can offer solutions and explanations without technical jargon. Please stop by HGHInjections.us for complete details and contact information.
About Kingsberg Medical:
Kingsberg Medical is a fully licensed hormone therapy institute whose doctors prescribe therapeutic programs designed to relieve the problems associated with aging. Their professionals and staff are skilled experts in the area of diagnosing and restoring low human growth hormone levels in adults.