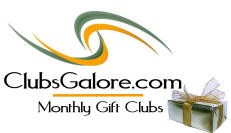 Setauket, NY (PRWEB) October 28, 2013
ClubsGalore.com and Starbright Floral in NYC have joined forces in the monthly gift club business. Last week, ClubsGalore announced this latest affiliation, introducing a brand new Flower Club to their repertoire. What sets this club apart from many Flower "of the Month Clubs" is the fact that these arrangements are created by local floral artisans and hand delivered - not shipped in a box cross country to be affected by the elements.
In keeping with their quest to provide the most unique gift options of the highest quality, ClubsGalore.com has aligned themselves with the most highly regarded producers in their respective industries. Earlier this year, ClubsGalore partnered with the esteemed Nat Sherman Townhouse, NYC, to offer customers a first-class, one-of-a-kind Cigar Club. This exclusive Cigar Club can only be found at ClubsGalore and features three Cigar Tour options. In July of this year, ClubsGalore teamed up with the renowned DeBragga Meats, offering their members a top-notch Grill Club featuring a monthly collage of prime cuts of meat.
"We're very excited and very proud to be associated with such respected and distinguished companies such as Nat Sherman, DeBragga, and Starbright," says Pete Pietromonaco, founder and CEO of ClubsGalore.com. "These exclusive arrangements give us the ability to offer our members something truly distinctive and special."
ClubsGalore is positioning themselves to be a trusted and distinguished source for consumer or corporate gifts.
ClubsGalore.com was established in 2006, and merged with Hadron Global Partners in 2012. They offer over 35 monthly gift clubs including wine and beer, desserts and sweets, gourmet foods and delicacies, and more. For more information visit their website at http://www.ClubsGalore.com.