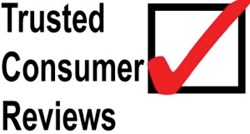 New York, New York (PRWEB) October 24, 2013
TrustedConsumerReview(TCR), the premier online ratings and reviews website, is pleased to announce the launch of it's all new NJ electrician contractor listings section. Consumers interested in finding a reliable NJ electrical contractor are encouraged to visit this new section, and learn more about the different contractors available in their local area. TCR encourages businesses, and consumers, to visit TCR and sign up, and leave reviews, for businesses of their choice.
About TrustedConsumerReview.com
TrustedConsumerReview.com is a leading provider of independent reviews and rankings for thousands of products, businesses, and services. Our goal, at TrustedConsumerReview.com, is to provide fair and accurate reviews that are representative of the business in question.