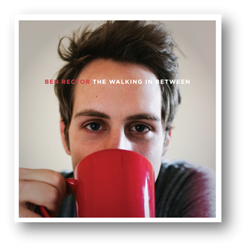 "TuneCore's turn-key service gives entrepreneurial artists like Ben a streamlined, competitive and truly independent distribution option to reach an audience." -- Ben Rector's Manager, Matt Maher of ROAR.
New York, NY (PRWEB) October 25, 2013
TuneCore, the premier digital music distributor, announced today that singer/songwriter, Ben Rector, has achieved a major career milestone -- 2 million digital downloads of his music distributed by TuneCore. As a young, independent artist, this major achievement is especially impressive.
TuneCore celebrated Rector's milestone with a special award presentation at his recent concert at Irving Plaza in NYC. Chris Mooney, Sr. Director of Artist Promotions at TuneCore, says this about TuneCore's relationship with Rector, "We've partnered with Ben from the beginning of his career. In 2011, we were able to help secure him an iTunes features spot for his last album 'Something Like This.' Ben was extremely appreciative and sent me a signed poster that said 'Thanks TuneCore for all you do' -- it's still on my desk. Now two years later, we continue to work together, and with the release of Ben's new album, his sales continue to increase. It's great to be part of Ben's journey and the success he's achieved like many others in the TuneCore Artist community."
Rector's newest album, "The Walking in Between" (released August 20, 2014), debuted at #1 on the iTunes Singer/Songwriter Top Albums chart, #4 on the iTunes Top Albums chart (all genres) and #16 on the Billboard Top 200 Album Chart.
"TuneCore's turn-key service gives entrepreneurial artists like Ben a streamlined, competitive and truly independent distribution option to reach an audience," comments Rector's manager, Matt Maher of ROAR. "And when we hear 2,000 fans singing along to every word at one of his shows, we know that it's working."
Congratulations also goes out to other TuneCore Artists who join Ben Rector on the October 22 iTunes Top 200 Albums Chart.

Austin Stone, "Kings of Love" - #26 overall album, #3 Christian/Gospel
Jon Thurlow, "Stand in Awe" - #48 overall album, #5 Christian/Gospel
Dom Kennedy, "Get Home Safely" - #54 overall album, #9 Hip-Hop/Rap
Bryan and Katie Torwalt, "Kingdom Come" - #55 overall album, #4 Christian/Gospel
Cage, "Killing the Architect" (Deluxe) - #63 overall album, #13 Hip-Hop/Rap
Ernie Halter, "Labor of Love" - #146 overall album, #8 Singer/Songwriter
Toad the Wet Sprocket, "New Constellation" - #160 overall album, #19 Rock
The Tragic Thrills, "The Tragic Thrills" - #189 overall album, #37 Alternative
TuneCore Artists – Here, There, Everywhere
Artists distributing through TuneCore who also use TuneCore Music Publishing Administration have the opportunity to get their music featured in film, TV, video games and other commercial uses. Recent TuneCore administered compositions include: Merrild Coffee commercial - Evenings, "Babe;" ESPN promotion spots - Ray Johnston Band, "Game Day;" FOX Sports MLB promotion spots - Aaron Chewning, "Beasts from the East 2.0;" FOX's "So You Think You Can Dance" - Drehz, "Heart Cry;" ABC Family's "The Vineyard" - Ryan Cabrera, "I See Love," Lelia Broussard, "Satellite" and "You're Not Fooling Anyone."
The YOUTUBE AWARD NOMINATIONS were announced and TuneCore Artists scored nominations in several categories. Video of the Year: Epic Rap Battles of History - "Barack Obama vs Mitt Romney;" Artist of the Year: Epic Rap Battles of History; Response of the Year: Boyce Avenue (feat. Fifth Harmony) - "Mirrors," Jayesslee - "Gangnam Style," Lindsey Stirling and Pentatonix - "Radioactive;" Innovation of the Year: Anamanaguchi - "Endless Fantasy."
Once again, several TuneCore Artists are battling it out for the coveted THE VOICE title. Team Adam: Barry Black and Tessanne Chin, Team Blake: Austin Jenckes and Team Christina: Olivia Henken and Will Champlin.
The 2013 CMJ MUSIC MARATHON was a true TuneCore Artist showcase as over 1/3 of the performing artists use TuneCore for their music distribution. Performers included Gems, Stag, Courtney Barnett, Wet, Jacco Gardner and Spires, all of whom were highlighted in "The New York Times" article recapping CMJ.
Congratulations once again to Ben Rector on his 2 million downloads, and to all of the artists from the TuneCore community who embrace the independent spirit and are getting their music heard around the world.
About TuneCore
TuneCore is the premiere digital music distributor with one of the highest artist revenue-generating music catalogs in the world. TuneCore Music Distribution, for an annual flat fee, provides an effective, affordable solution for artists, labels and managers to distribute to iTunes, Amazon MP3, Spotify, Google Play and other major download and streaming sites and enables artists to keep 100% of their sales revenue and all of their rights. TuneCore Artists, who range from newcomers to high-profile performers, have earned over $330 million on over 4 billion downloads and streams and shared their successes within the artist community. TuneCore Music Publishing Administration licenses and registers songwriters' compositions and collects royalties worldwide. The in-house Creative Team and the Sync & Master Licensing Database provide Music Supervisors access to TuneCore Artists' music for placements in TV, Film, Commercials and Video Games.