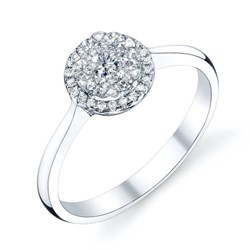 Los Angeeles, CA (PRWEB) October 25, 2013
Coronet Solitaire has partnered with Reeds Jewelers to offer customers their exquisite diamond pieces in six stores. The expansion into six Reeds stores is an exciting boost to showcase Coronet's patented setting and stunning designs. Reeds patrons will have the opportunity of purchasing Coronet Solitaire at a number of new locations: Florida, Georgia, North Carolina, Tennessee and Virginia. This move is anticipated to make a great impact on many new and loyal Reeds customers.
Reeds customers are sure to notice and be drawn to Coronet's truly unique and revolutionary design: With 7 round brilliant diamonds set with no prongs and an elevated center stone, Coronet Solitaire pieces create radiance far superior than any other diamond jewelry. Each piece consists of at least 399 facets crafted into both classic and fashion-forward styles.
About Coronet Solitaire:
Coronet Solitaire is an exclusive line of diamond jewelry that carries a patent-protected tiered setting: six diamonds surrounding one elevated center stone without the use of any prongs. The allure of this innovative design is the perfect diamond luminosity that it creates, relatively unrivaled by any other jewelry brand. 399 facets in a Coronet piece compared to 57 facets in a single round stone allows an interplay of brilliance and light that outshines any diamond jewelry minus the unattainable price tag. Coronet Solitaire makes it possible to transform fine jewelry into an easily-accessible commodity. Follow Coronet Solitaires on Facebook, Twitter, Pinterest, and Instagram.
About Reeds Jewelers:
Founded in 1946 by Bill and Roberta Zimmer, REEDS is a true American success story, having grown from one hometown store to a full-service multi-channel jewelry retailer with retail stores in 18 states, a national direct mail catalog, and a leading e-commerce website, REEDS.com. Still a proud family-run business, REEDS strives to make every customer "feel like family", with personalized service, attention to detail, and lasting quality and style.