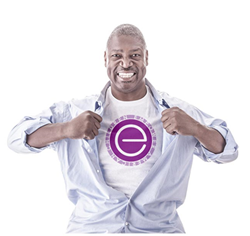 If I hadn't been introduced to opportunity, I'd probably never have gone to college. It's about opportunities and making the most of your opportunities, which is what the Empower American Children programs offer Dallas youth. -Charles Haley.
Union Station, Dallas, Texas (PRWEB) October 28, 2013
On November 8, 2013 come to the Historic Union Station for the first "Conversations With a Champion" Speaker Series featuring five-time Super Bowl Champion and former Dallas Cowboy Charles Haley as he speaks candidly about overcoming obstacles and maximizing opportunities to achieve true NFL greatness. The fundraising luncheon will be held at Union Station in the heart of beautiful Downtown Dallas, catered by Wolfgang Puck. All proceeds benefit Empower American Children's programming at Townview Magnet High School in Dallas.
Charles Haley has long been committed to giving back to young people in the Dallas community and sharing his story of hard work and dedication as road-maps to success. Now he has teamed up with Empower American Children, a Dallas based non-profit organization providing life-based programming to youth, promoting college-ready mindsets, and offering resources aimed to create value for life long learning.
When Empower American Children's programs first entered the Dallas School District, at L.G. Pinkston High School, the result was a 67.5 % decrease in student dropouts for the 2009-2010 academic year. That outstanding success gained the recognition of TEDxSMU, the former Superintendent Dr. Michael Hinojosa, and Dallas Independent School Board Members.
Empower American Children has now been asked by Townview Magnet Center in the Dallas Independent School District (DISD) to work from within their school to assist their students for 2013-2014 school-year. Through Empower American Children, the DreamBuilders Program will be made available to students working at high levels of commitment to adhere to the rigorous academic programs offered at Townview, and who also may need or want mentorship for "real world" preparation and college-ready experiences moving them beyond social limitations.
The Yvonne A. Ewell Townview Magnet Center over the past years Townview has been recognized by Newsweek, US News & World Report and many other sources as some of the best High Schools in America. Townview Magnet Center's campus encompass six academic disciplines for science and engineering, government, law and law enforcement; business and management; education and social services, health professions and talented and gifted. The Talented and Gifted High School is currently ranked as the #1 high school in the U.S followed by Science and Engineering as the #3 high school.
Empower American Children will work with 10% of the students from each campus, approximately 270 students, to encourage them to use their education, imagination and natural abilities to create change in their own lives and their communities to complete their high performing high school program and enroll in college. The Charles Haley Conversation with a Champion Luncheon will fund the 2013 school year program at Townview Magnet Center.
Empower American Children see's two primary issues which hold back high-achieving students from low-income homes in reaching success.
1. High attrition rates. Despite their academic preparation, high-achieving, low-income students often fail to complete high-level school programs and return to their low- or under-performing home schools. Their path to success can often be blocked by their own insecurities in unfamiliar academic or social environments.
2. Limited advancement to top universities. Low-income students have a lower advancement rate to high performing colleges and universities compared to their academic peers – often selecting community colleges instead. Low self-motivation, limited view of future opportunities and a lack of resources are contributing factors.
A study published July 2013 by the Georgetown University Center on Education and the Workforce reported that African-American and Latino students are underrepresented at the nation's 465 "most well-funded, selective four-year colleges and universities." They're also overrepresented at 3,250 open-access two-year colleges.
"When Charles explained how the pieces of his life came together, I knew he would be perfect to launch our fund-raising efforts." Said EAC Founder and Executive Director Candace Henry. "Not only did someone help him find the tools to continue his education, but he then enlisted the help of tutors to teach him better study habits and life-skills which allowed him to get his degree before entering the NFL. The principles of his success tie in perfectly to our efforts of equipping middle and high school students with life principles which have already improved graduation rates and better prepared them for college."
Registration for the "Conversations With a Champion" November 8th luncheon can be done online at Eventbrite or at the event. For more information on the Conversations With a Champion Luncheon or Empower American Children, please contact Candace Henry or Billy MacLeod.
About Empower American Children:
Empower American Children, Inc. (EAC) is a 501(c) charitable organization bringing programs for life skills and character development to Dallas area high schools. Empower American Children partners with community role models who share our vision of building dreams in the hearts and minds of young people. To learn more, please visit the Empower American Children website and make sure you like them on Facebook.
About Candace Henry:
Candace Henry was born in Tyler, Texas, her journey in Dallas began 30 years ago with the Kim Dawson Agency. The experience of working in the entertainment industry on sets such as The Cosby Show, Do the Right Thing, and others taught Candace insight into different points of view. Those experiences manifested themselves in creating teachable moments in real life for her children and for other youth.
Support Conversations With a Champion, a Fundraiser Luncheon benefiting Empower American Children. This event is being held on November 8, 2013 at Union Station in Downtown Dallas, Texas. Catering will be provided by Wolfgang Puck.
Presenting Sponsorships, Corporate Tables, Individual School Sponsorships and Individual Tickets are still available.
Interviews will be granted on a case by case basis based on availability.