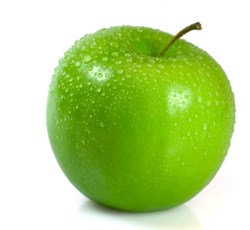 I am so impressed with my experiences at Dermavita.
Kirkland, WA (PRWEB) October 27, 2013
While the old adage "you are what you eat" is true to a certain extent, it's a little more complicated when it comes to pimples and acne. Dermavita's latest article, "Top Tips for Diet and Acne: Foods to Avoid and Foods to Eat" helps readers understand what you eat doesn't directly cause acne, but diet may worsen existing acne. Ingredients containing as iodides and hormone-mimicking foods can stimulate the skin's sebaceous glands to produce more oil and cause the skin to be more susceptible to bacteria and can exacerbate acne problems.
Foods to Avoid for Acne
Good news for chocolate lovers and chocoholics: no specific food has been identified as a direct cause of acne, there are however several classes of foods that should be avoided:
TIPS:
1 ). Iodide-rich foods may aggravate acne. Iodides are found naturally in foods as well as supplements. Common foods high in iodides include iodized salt, liver, cheese, seafood, shellfish, and kelp.
2 ). Foods high in hormones (especially testosterone) such as peanut oil and milk products can cause increased sebum production and should also be avoided.
3 ). Foods that spike insulin and cause inflammation, such as sugar, sodas, and white bread can also contribute to worsened acne.
4 ). Processed food and junk food including chips, candy, chocolate, fried foods, and pastries offer little nutrition and may stimulate sebum production that aggravates acne.
5 ). Individuals with gluten allergies or gluten sensitivity may find that acne becomes worse when gluten is ingested. A gluten-free diet may alleviate problems with acne.
Foods to Eat for Acne
Eating a healthy, balanced diet filled with fish, whole foods, fruits, vegetables, fiber and water will help skin stay healthy:
TIPS:
6 ). Fish and omega-3 fish oil minimize inflammation in the body. Fish also contains many vitamins, including vitamin A and zinc, which are proven to help heal skin and minimize scarring.
7 ). Fresh, wholesome, organic fruits and vegetables high in vitamins and minerals, including vitamin A, vitamin E, vitamin C, and zinc in particular, help keep skin in tip-top shape, and facilitate cell turnover and skin healing. Asparagus, spinach, peppers, sweet potatoes, broccoli, cauliflower, strawberries, blueberries, papaya, mango, kale, grapefruit, tomatoes are all high in nutrients that contribute to healthy, balanced skin.
8 ). High-fiber foods, including oats, oat bran, fruits, vegetables, brown rice, and whole wheat bread and pasta are all high in fiber and other skin-loving vitamins and minerals.
Other Considerations
TIPS:
9 ). Disinfectants and chlorine used in swimming pools contain iodide and may exacerbate acne.
10 ). Drinking lots of fresh, filtered water and staying hydrated is also important in overall skin health and the fight against acne. The rule of thumb is to halve your weight and drink that number in ounces of water throughout each day.
11 ). It's tough to eat right every day, so a good quality multivitamin and mineral supplement targeted to your gender and age may help to ensure you're getting the full RDA of vitamins and minerals in your diet. Make sure the supplement you choose includes vitamin A, vitamin C and vitamin E, which are all necessary for healthy skin.