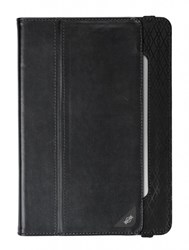 The company is always reserching for new products that not only look great but perform as good as advertised.
Miami, FL (PRWEB) October 26, 2013
The iOS device cases & accessories shop announces immediate availability of new cases for both iPad Air and iPad Mini Retina in renowned brands such as X-Doria, iLuv, Incipio and Booq just to name a few.
This great new addition to the current inventory is an important step forward for the shop as demand for fresh and trendy gear keeps on the rise. The company is always researching for new products that not only look great but perform as good as advertised.
It's no exception with X-Doria case line featuring an exclusive polycarbonate screen shield. Full screen protection and full touch control with a unique design and molded depth, these cases protect the devices while adding dynamic dimension puff-printed graphics in vibrant colours that don´t just look like popping off the case but it actually does.
X-Doria cases for the iPhone 4/4S and the new iPhone 5C/5S are also available for shipping.
iBootiq is now offering free standard three day shipping on all orders. Customers also have the chance to select a next day air delivery service for a low flat fee.
About iBootiq:iBootiq is an online shop that sells iOS device cases and accessories. The company belongs to TechForrest, a graphic design studio originally incorporated back in 1994 as iSITE, Inc in Coral Gables, FL. With more than 15 years' experience in customer satisfaction and working with industry leading brands, iBootiq aims to serve the smartphone and tablet owner by offering the freshest and most convenient products available on the market. iBootiq is not a publicly traded company. For more information please visit: http://www.ibootiq.com or email at: info(at)ibootiq(dot)com or call 877-593-7085 Mon-Fri 9-5 CST.