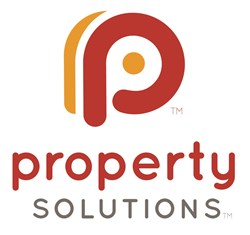 Lehi, UT (PRWEB) October 25, 2013
This week Property Solutions® became the target of a lawsuit filed in California's Central District Court by Yardi Systems, Inc. ("Yardi"). In the complaint issued for court case number 2:13-cv-07764, Yardi claims that Property Solutions violated Yardi's intellectual property rights, and, in particular, that Property Solutions violated Yardi's copyrights in connection with the development of Property Solutions' new Entrata™ PaaS product. Property Solutions denies this allegation in all respects and believes that Yardi's other legal claims are also without merit.
"For years Property Solutions enjoyed a collaborative relationship with Yardi where both companies worked together to provide integrated solutions for our shared clients," said Property Solutions CEO Dave Bateman. As a fledgling start-up, Property Solutions' nimbleness in software development helped to bring an innovative approach and wealth of new tools to customers. "Unfortunately, as Property Solutions developed a broader range of even more sophisticated products that became the preferred solution for many former Yardi customers, Yardi's collaborative approach and great working relationship with Property Solutions deteriorated," Bateman said.
During this period, Property Solutions observed that Yardi began to implement tactics that Property Solutions believes were designed to prevent its customers from freely integrating with third parties. Many of its shared customers found the results of Yardi's actions to be disrupting to their businesses and anti-competitive in nature.
Over the course of many years working closely with all existing property management accounting software options and understanding the drawbacks of clumsy interfaces, cumbersome workflow, and limited browser selection common in such products, Property Solutions decided that it could do better. At great expense, Property Solutions began building Entrata PaaS from scratch. "Entrata PaaS is a brand new, elegant, and open software platform that will revolutionize the apartment industry," said Bateman. "We do not consider it a coincidence that Yardi's windup to litigation began at the precise moment they learned of our plans to release Entrata PaaS."
Property Solutions affirms that not one interface or component of Entrata PaaS was copied from any Yardi software. Property Solutions is certain that it will be vindicated in a court of law and in the marketplace. CEO Dave Bateman explained, "We will do everything in our power to prevent this lawsuit from having any impact on customers, and we invite any who wish to see the differences firsthand between existing property management accounting software solutions and Entrata PaaS to contact Property Solutions for a demonstration."
About Property Solutions
Founded in 2003, Property Solutions is the only comprehensive property management software provider with a single-login, open-access Platform as a Service (PaaS) system. Offering a wide variety of online tools including websites, mobile apps, payments, lease signing, accounting, and resident management, Property Solutions' Entrata PaaS currently serves more than 20,000 apartment communities nationwide, including 28 of the NMHC Top 50 Largest Managers. Property Solutions' open API and superior selection of third-party integrations offer management companies the freedom to choose the technology and software that best fit their needs. For more information, go to http://propertysolutions.com.
###