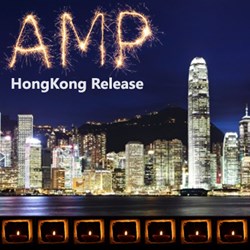 AMP's mission is to revolutionize real estate technology by providing a giant leap in efficiency, collaboration and ultimately- better revenues for real estate companies.
New York (PRWEB) October 25, 2013
AMP Technologies unveiled the latest update for its platform, codenamed HongKong, today at their Mountain View office. The latest update of AMP's commercial real estate platform includes improved lease pipeline management, better control of access over data, improved collaboration, and the ability to generate reports with a click of a button.
The entire UI of the lease pipeline management for commercial buildings has been updated to enhance the usability for both Property Managers and Lease Brokers. With improved collaboration, Property Managers can assign a particular building to a leasing broker rather than sharing the entire portfolio. This ensures that data access is restricted on need-to-know basis.
The update also features the ability to view and comment on the various deals for a property. In addition, both Property Managers and Leasing Agents/Brokers can easily share documents through the portal, in addition to notes and comments for particular deals. With a single click of a button, users can easily generate PDF summary reports for all the deals.
Adithya Jayachandran, who leads the release at AMP Technologies said, "AMP's mission is to revolutionize real estate technology by providing a giant leap in efficiency, collaboration and ultimately- better revenues for real estate companies."
He also added, "The latest pipeline release brings in the best of breed practices for teams to quickly close leasing deals. Large companies from privately owned funds to large property managers are looking to replace their spreadsheet driven process with AMPPipeline. We are excited with the release shall continue to innovate in this space".
With the entire development and testing being done out of India, and festival of lights is now just a week away, US Executive team is planning a trip to India.
The India team has its offices in Chennai and Indore. It has grown into a team strength of 250 employees in a span of about 12 months. The major verticals are the Services team and the Product Development, Testing & Design team.
The Services team offers a range of products and services in Lease Administration, Property Accounting and Due Diligence. The office runs various shifts and provides service to US Clients round the clock.
In the course of this visit, our CEO, Mr. Neel Naicker will be attending couple of interviews with the local media to share the milestones of the organization and also throw light on the future plans and hiring projections. The Irvine Company, one of AMP's prestigious customers, is also making a visit and this will be the first Client Visit to the AMP India office.
We wish them a safe and happy trip and also to enjoy the Diwali Celebrations in India.
To sign up for a free trial of the AMP Platform, click here.
About AMP Technologies
Headquartered in Mountain View, California, AMP Technologies provides a suite of products and services for commercial real estate asset management. The AMP Technologies Platform is a powerful, yet highly intuitive, platform to monitor and manage individual properties and large portfolios. Its products are built on best-of-breed cloud technology and are designed for the modern enterprise to provide sophisticated business intelligence, collaboration and management tools. With a comprehensive, yet highly intuitive, platform for monitoring and managing individual properties to entire portfolios, AMP provides the key tools needed for every level of management for effective analysis and decision making.