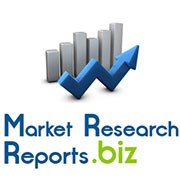 Albany, NY (PRWEB) October 27, 2013
Global Telecom Operation Management Market 2012 – 2016
TechNavio's analysts forecast the Global Telecom Operation Management market to grow at a CAGR of 3.76 percent over the period 2012-2016. One of the key factors contributing to this market growth is the increasing adoption of next-generation telecom technologies. Global Telecom Operation Management market has also witnessed the rise in automation of network management tools. However, the declining profit margins of telecom operators and solution providers could pose a challenge to the growth of this market.
To check out the complete table of contents, visit: http://www.marketresearchreports.biz/analysis-details/global-telecom-operation-management-market-2012-2016
TechNavio's report, Global Telecom Operation Management Market 2012-2016, has been prepared based on an in-depth market analysis with inputs from industry experts. The report covers the Americas, and the EMEA and APAC regions; it also covers the Global Telecom Operation Management market landscape and its growth prospects in the coming years. The report also includes a discussion of the key vendors operating in this market.
The key vendors dominating this market space are Accenture Inc., Alcatel-Lucent S.A., Amdocs Ltd., CA Technology Inc., Cisco Systems Inc., Convergys Corp., cVidya Networks Inc., Ericsson (LM) Tel-Sp Adr., Hewlett-Packard Co., Huawei Technologies Co. Ltd., IBM Corp., NetScout Systems Inc., Nokia Siemens Networks, Oracle Corp., SAP A.G., and Subex Ltd.
The other vendors mentioned in the report are Advanced Technologies & Services Inc., Amano Inc., Atoss Software AG., Automatic Data Processing Inc., Avatier Corp., Beta Systems Software AG., BMC Software Inc., Capana Inc., Cartesian Ltd., Cerillion Technology Ltd., Comarch Inc., Comptel Communications Oy., Comverse Inc., Comware Inc., Connectiva Systems Inc., Courion Corp., Elitecore Technologies Pvt. Ltd, Equinox Information Systems Inc., Eskadenia Software Solution Pvt. Ltd., Evidian S.A., Evolving Systems Inc., Fischer International Systems Corp., Formula Telecom Solutions, Inc., Huntington Business Systems Corp., Infor Global Solutions Inc., Ingersoll Rand Ltd., Intec Technology Ltd., Kronos Inc., LogiSense Corp., LongNet Systems Inc., Martin Dawes Ststem Ltd., Metratech Corp., Microsoft Corp., MindCTI Ltd., Neural Technologies Ltd., Novell Inc., Omada Technology Solutions, Inc., Openet Telecom Ltd., Orga Systems GmbH., OSG Billing Corp., Quest Software Inc., Red Knee Solutions Inc., Redprairie Corp., Siemens AG., Sitronics CLS., Telefonaktiebolaget L. M. Ericsson, Teleonto Technology Pvt. Ltd., Telesens international Ltd., telSpace LLC., Teoco Corp., Visual Network Systems Ltd., VoluBill SA, WeDo Technologies BV., Xintec Inc., and ZTE Corp.
Click here to download detail report: http://www.marketresearchreports.biz/sample/sample/176840.
Key questions answered in this report:

What will the market size be in 2016 and what will the growth rate be?
What are the key market trends?
What is driving this market?
What are the challenges to market growth?
Who are the key vendors in this market space?
What are the market opportunities and threats faced by the key vendors?
What are the strengths and weaknesses of these key vendors?
Table of Contents
1. Executive Summary
2. Scope of the Report
3. Market Research Methodology
4. List of Abbreviations
5. Introduction
6. Market Landscape
7. Market Segmentation by Solution
8. Geographical Segmentation
9. Market Growth Drivers
10. Drivers and their Impact
To buy the copy of this report, visit: http://www.marketresearchreports.biz/analysis/176840
11. Market Challenges
12. Impact of Drivers and Challenges
13. Market Trends
14. Trends and their Impact
15. Vendor Landscape
16. Key Vendor Analysis
17. Other Reports in this Series
Latest Reports:
Microencapsulation Market - Global Industry Analysis, Size, Share, Growth, Trends and Forecast, 2013 - 2019: http://www.marketresearchreports.biz/analysis-details/microencapsulation-market-global-industry-analysis-size-share-growth-trends-and-forecast-2013-2019
Microencapsulation has been used across various industries since many years including agrochemical, pharmaceutical, food, paper industry and textiles. Microencapsulation is a process of coating small droplets or particles with a continuous film of polymeric material to produce small capsules known as microcapsules. There are many reasons behind encapsulation, some of them includes isolation from the surrounding, preventing evaporation of volatile substance, avoid unnecessary chemical attack on reactive materials and handling sticky material. In pharmaceutical industry, it has revolutionized the development of drug delivery by providing protection to encapsulated active ingredients against degradation and ensuring sustained release of drugs. Other advantages include masking the bitterness of certain drugs, targeted delivery to specific sites and ability to reduce adverse effects associated with some drugs. Most commonly used techniques for microencapsulation are chemical, physiochemical and electrostatic and mechanical processes. Chemical method involves in situ polymerization while physiochemical process includes separation based on coacervation phase, complex emulsion and dispersion. Pan coating, spray drying and bed granulator are the types of mechanical processes. Micro-K containing potassium chloride is encapsulated to enhance its release.
Owing to factors such as ability to mask tastes, causing improved drug delivery and increased demand for pharmaceutical drugs across the globe, the market for microencapsulation will experience a steady growth worldwide. Recently many products have lost their patent exclusivity and few are expected to lose in future, in order to extend their market exclusivity, these products may undergo microencapsulation to enhance their therapeutic effect. Generic manufacturers find microencapsulation to add value to their products.
Click here to download detail report: http://www.marketresearchreports.biz/sample/toc/177008.
Some of the key players operating in this market space are Glatt Pharmaceutical Services, EmulTech, NLAB Bioscience, Tagra, MicroTek Laboratories, PARTICLE SCIENCES, Inc., BioVolutions, Coating Place, Inc., Surmodics and SonoTek. ET4ME, a microencapsulation system introduced by EmulTech, an Europian company headquartered in the Neatherland in collaboration with another Europian company Asica is able to enhance the bioavailability of active pharmaceutical ingredients.
Aircraft Engine, Parts and Equipments Market - Global Industry Analysis, Size, Share, Growth, Trends and Forecast, 2013 - 2019: http://www.marketresearchreports.biz/analysis-details/aircraft-engine-parts-and-equipments-market-global-industry-analysis-size-share-growth-trends-and-forecast-2013-2019
This industry manufactures aircraft engines, engine parts, propeller, rotor, landing gear, fuselage, hydraulic and electric control, and avionics systems. Engines and other component parts compose of about 45 percent of the global aircraft and parts market. U.S., Canada, Japan, France, and UK are all major producers of aircraft parts. The aircraft engine and parts manufacturing industry has a medium level of concentration, with two largest aircraft manufacturers (Boeing and Airbus) holding more than 50% of the total market share. Boeing dominates this industry in the commercial aircraft sector. This industry comprises commercial aircrafts (wide body aircraft and narrow body aircraft), military aircrafts (helicopters, engines and parts used in military), rotary aircrafts (helicopters), and general aviation (small business jets and planes). It also includes single engine piston, multi engine piston, turbofan or turbojet, and turboprop that are used in these aircrafts.
Rising demand for commercial and private airplanes due to trends in air travel is driving the market forward. Technological improvements along with innovative trends such as introduction of M601H-80 Turboprop Derivative Engine II-49 by GE Aviation and collaboration of four aviation companies (Avidyne Corporation, Eagle Creek Aviation Services, Inc., Edge Aviation Services, and Lone Mountain Aviation) to launch G3-R9 II-48 market are also one of the factors driving this market. The industry's focus on improving fuel efficiency will compel the companies to bring new low cost aircrafts, thereby driving the growth of this market. The spending in defense is expected to contract as the United States would wind down military involvement overseas, but commercial demand and growth in light jet production would keep revenue strong.
Click here to download detail report: http://www.marketresearchreports.biz/sample/toc/177007.
This report provides comprehensive analysis of:
Market growth drivers
Factors limiting market growth
Current market trends
Market structure
Market projections for upcoming years
About Us
MarketResearchReports.Biz is the most comprehensive collection of market research reports. MarketResearchReports.Biz services are specially designed to save time and money for our clients. We are a one stop solution for all your research needs, our main offerings are syndicated research reports, custom research, subscription access and consulting services. We serve all sizes and types of companies spanning across various industries.
Contact
M/s Sheela
90 Sate Street, Suite 700
Albany, NY 12207
Tel: +1-518-618-1030
USA – Canada Toll Free: 866-997-4948
Website: http://www.marketresearchreports.biz/
Blog: http://mrrfocuseconomics.blogspot.com/