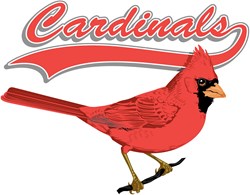 St. Louis, MO (PRWEB) October 25, 2013
Cheap Concert Tickets announces they have lowered ticket prices for the 2013 World Series. This popular ticket site has low overheads which turn into savings for their thousands of loyal customers. Most of their sales come from repeat customers because their prices and customer service are remarkable. Demand is high for Cardinals World Series tickets after the Cards tied up the Fall Classic 1-1 on Thursday, 10/24 at Fenway Park. This popular secondary ticket exchange is offering the special customer appreciation discount code SAVE for added savings on Cardinals vs. Red Sox World Series Tickets.
Despite a social media shattering two-run home run by David Ortiz to give the Boston Red Sox a 2-1 lead in game two of the World Series, the St. Louis Cardinals found a way to come back, albeit with a little help from a throwing error by Craig Breslow. On an overthrow to home plate on a sacrifice fly, Breslow was backing up the play and wanted to throw out the runner going to third, but air-mailed the throw and allowed the Cardinals to steal game two and even the series.
Leading the way for the Cardinals was rookie Michael Wacha. Wacha, pitching in his first World Series, wasn't fazed by the stress of the game. He went six innings, allowing just three hits and four walks, while recording six strikeouts. The rookie improved his postseason record to 4-0 and is giving fans in Missouri hope for big things throughout the rest of his career.
Boston's biggest blow came in the bottom of the sixth when Ortiz hit his second home run of the series and fifth overall in this postseason. "Big Papi" has had an up and down postseason, but Red Sox nation has stood behind their leader throughout and will be hoping to see him and the rest of bearded warriors win on the road.
The World Series will now make its way to St. Louis for games three through five. Pitching for Boston in game three on Saturday will be Jake Peavy, who is 0-1 with an 8.31 ERA this postseason. He will be opposed by Joe Kelly, who is 0-1 with a 4.41 ERA. Game four will be played on Sunday with Clay Buchholz taking the mound for Boston, while St. Louis has yet to announce their pitcher.
About Cheap Concert Tickets:
Cheap Concert Tickets delivers tickets to sold out concerts and events worldwide when no one else can, and they do so at discounted prices. As a member of TicketNetworkDirect, they can guarantee the delivery of tickets on time for sporting events like the World Series, NASCAR, NBA, NFL, and NHL, and for the hottest theater and concert events too like Radio City Christmas Spectacular tickets. With CheapConcertTickets.me customer service is a priority, for more information email support(at)cheapconcerttickets(dot)me.