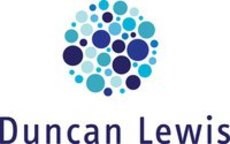 London, United Kingdom (PRWEB UK) 28 October 2013
Duncan Lewis gained success in the unlawful detention judicial review matter of Evjovi Lawrence Efenure, resulting in the Secretary of State being ordered by the court to pay damages to a foreign student for unlawfully treating him as an illegal entrant and detaining him*.
Acting for the claimant, Duncan Lewis sought judicial review of four decisions made by the Secretary of State, namely, the decision to treat him as an illegal entrant; the decision to certify his human rights claim; the decision to cancel his leave and seeking damages in respect of the period spent in detention, arguing that such immigration detention was unlawful. The case was handed down to Duncan Lewis on 16th October 2013 by Hon Professor Elizabeth Cooke, Deputy Judge of the High Court.
Efenure entered the UK on 2nd October 2010 with a Tier 4 student visa to study for an MSc degree in Computing at the University of Greenwich; his visa was valid until 31 January 2012. In December 2010 Efenure changed his course from MSc computing to MSc Software Engineering. Efenure intended to graduate in December 2011 but in September 2011 was advised by his tutors to take some extra time over his project; therefore the submission date was changed to January 2012.*
As a result of this Efenure needed to apply to extend his student visa, but was not able to meet the financial requirements. On 29th January 2012 Efenure attended the Public Enquiry Office in Croydon to enquire about his immigration status. Efenure was advised by the immigration authorities that he could only seek discretionary leave to remain if he applied for asylum. He was interviewed and it was subsequently held by the Secretary of State that he entered the UK by deception in 2010 and was served with form IS151A as an illegal entrant, detained and placed in the fast track asylum procedure.*
Efenure's asylum and Article 8 claims were certified as clearly unfounded and he was subsequently served with removal directions. Efenure applied to seek permission for Judicial Review of these decisions, which was granted on 14th June 2012 by Hon John Howell QC. Efenure was released from detention and was able to complete his degree and graduated with an MSc.*
The Judge made an order quashing the Secretary of State's decision on January 29th 2012 to treat Efenure as an illegal entrant and made a declaration that the claimant's immigration detention from 29th January 2012 to 15th June 2012 was unlawful. The Judge ordered the Secretary of State to pay damages to Efenure, to be assessed.
"Accordingly I make an order quashing the Secretary of State's decision on 29 January 2012 to treat the claimant as an illegal entrant; I make a declaration that the claimant's detention from 29 January 2012 to 15 June 2012 was unlawful, and I order the defendant to pay damages to the claimant, to be assessed if not agreed."*
Veejay Sharma of Duncan Lewis – Solicitor for Claimant
Joanna Wilding of Garden Court Chambers – Counsel for Claimant
Claimant's solicitor, Veejay Sharma, is an Immigration Law Director within Duncan Lewis' Immigration Department. He is a Civil Legal Aid specialist and specialises in representing vulnerable clients in detention.
*Efenure, R (on the application of) v Secretary of State for the Home Department [2013] EWHC 3072 (Admin) (16 October 2013) URL: http://www.bailii.org/ew/cases/EWHC/Admin/2013/3072.html
About Duncan Lewis
Duncan Lewis, established in 1998, is the largest civil legal aid practice in the UK and one of the country's fastest growing firms of solicitors, serving both corporate entities and private individuals from 34 offices across London and throughout the UK. A recommended leading law firm by Law Society Lexcel, Legal 500 and Chambers UK; Duncan Lewis employs over 500 members of staff and was the first law firm to achieve the Investors in People Gold Quality Standard Mark in 2009. Representing over 25,000 clients per year, the company has an excellent reputation in the Administrative Court, High Court and Court of Appeal in the Immigration, Public law and Family/Child Care jurisdictions.
Established areas of law are: business immigration, child care, civil liberties, clinical negligence, community care, crime and fraud, dispute resolution, debt and insolvency, employment, family and divorce, housing, asylum and immigration, litigation, mental health, personal injury, prison law, professional negligence, public law and administrative law,
regulatory matters and welfare benefits.
For more information please visit http://www.duncanlewis.com or contact Practice Director Jason Bruce on jasonb(at)duncanlewis(dot)com.