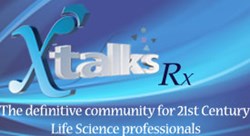 Toronto, Canada (PRWEB) October 30, 2013
RNA aptamers are an emerging class of molecules demonstrating significant potential in the diagnosis and treatment of human diseases. RNA aptamers are small, single-stranded RNA molecules that are functionally analogous to antibodies. However, RNA aptamers can be produced by chemical synthesis and their small size, low immunogenicity, and other attributes give them important advantages over antibodies. In addition, stable, ribonuclease-resistant RNA aptamers can be readily produced which further extends their use for both in vitro and in vivo applications.
This presentation will focus on the use of RNA aptamers for developing cancer diagnostics and treatments.
Join the panel including speakers from University of Miami, University of Arlington, TX, and University of Iowa, as they discuss techniques and methods involved in:

Selecting and using RNA aptamers as therapeutic agents
Targeted delivery of therapeutics such as siRNA
Development of biosensors/diagnostics for early cancer detection
A Q&A with the audience will follow the main presentation.
For more information about this event or to register, visit: http://xtalks.com/rna-aptamers-in-cancer-diagnosis-and-treatment.ashx .
Xtalks, powered by Honeycomb Worldwide Inc., is a leading provider of educational webinars to the global Life Sciences community. Every year thousands of industry practitioners (from pharmaceutical & biotech companies, private & academic research institutions, healthcare centers, etc.) turn to Xtalks for access to quality content. Xtalks helps Life Science professionals stay current with industry developments, trends and regulations. Xtalks webinars also provide perspectives on key issues from top industry thought leaders and service providers.
To learn more about Xtalks visit http://xtalks.com/ContactUs.ashx
Contact:
Michelle Tran, Marketing Manager
+1 (416) 977-6555 ext 284
mtran(at)xtalks(dot)com