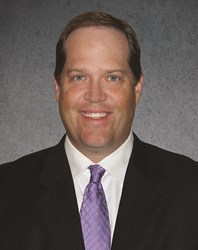 I joined ResMan for two reasons, the people and the product; from day one I knew I was part of something special.
Plano, TX (PRWEB) January 08, 2014
ResMan® a leader in online residential management software is pleased to announce the appointment of Andy Mitchell as Regional Vice President of Sales for the Midwest region. His ability to master new verticals of business and understand each customer's diverse business requirements meets the need of ResMan's growth in the multifamily space. Andy joins an experienced and knowledgeable team focused on providing a superior property management software solution built around the user's business needs.
Andy Mitchell has spent over 15 years serving as a top sales executive for a diverse group of industries. Andy has worked indirectly with the multi-family industry through his roles with D.J. Christie Inc, Coldwell Banker and most recently Marsh & McLennan - the 5th largest U.S. company in the diversified financial industry sector. His contribution to the success and growth of the various companies is reflective of his natural ability to negotiate and build relationships with decision makers.
"Andy's belief that the foundation for true success lies in one's ability to be sincere and to build long lasting quality relationships could not be more aligned with ResMan's core values," stated Dennis Pallotta, Executive Vice President of Sales. "ResMan's business acumen of by the user for the user comes from a sincere desire to improve the experience of the customer and to be a true partner to each customer. "
Andy brings a wealth of knowledge from his years of fund raising for charities to serve the communities where he has lived and worked; including GameDay Memories and Garth Brooks Teammates for Kids Foundation out of Denver. Andy enlisted the participation of professional baseball, hockey and football players to contribute to the success of these organizations and to provide inner-city children with the benefits of health, education and access to sports.
"I joined ResMan for two reasons, the people and the product; from day one I knew I was part of something special", stated Andy. "ResMan's property management software is going to revolutionize the apartment industry. I will continue to leverage every available opportunity to increase sales, develop mutually beneficial business relationships, and strive to make ResMan a leader in online property management software".
About ResMan®
ResMan®, a cloud-based residential management application, provides the core solutions required for effective property management. Receivables, payables, maintenance, resident portal and financial reporting are all provided in one complete package for one price. Developed by over 50 tenured multifamily management professionals, ResMan® has evolved over the last 13 years from a desktop application to a progressive SaaS (Software as a Service) solution specifically designed for residential property managers and owners. ResMan® gives multifamily professionals and their associates the ability to make better, faster decisions and access information from virtually anywhere, anytime.
For information, visit http://www.iwantresman.com or call 855-ResMan 1 (855-737-6261)