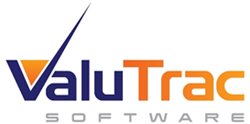 FLOWER MOUND, Texas (PRWEB) October 28, 2013
ValuTrac Software (ValuTrac), a leading software solutions provider to the appraisal management and mortgage lending industry, today announced an agreement with Lender Processing Services (LPS) to integrate with the LPS Loan Quality Gateway®, which is powered by RealEC® , the leading provider of collaborative network solutions for the mortgage industry. This new integration will allow ValuTrac's customers to seamlessly connect to the LPS Loan Quality Gateway and gain significant operational efficiencies by eliminating any manual data entry to facilitate appraisal ordering, real-time appraisal tracking, appraisal review and delivery of a completed appraisal product.
"This new integration will allow our customers to seamlessly connect to the LPS Loan Quality Gateway to enhance the appraisal process by delivering a consistent and fully compliant appraisal outcome. We are excited about this integration and the opportunities it gives ValuTrac's customers to globally connect to RealEC users," commented Clint Cornett, CEO of ValuTrac Software. "ValuTrac remains focused on being part of the movement of integrating innovative technology into holistic platforms to further streamline and mitigate risk throughout the lending value chain."
RealEC Technologies is a wholly owned subsidiary of LPS. A part of LPS' comprehensive origination technology offering is the LPS Loan Quality Gateway's Exchange, an electronic partner network that enables thousands of service providers to connect securely and electronically to their lending clients through a standards-based data exchange.
About Lender Processing Services:
LPS delivers comprehensive technology solutions and services, as well as powerful data and analytics, to the nation's top mortgage lenders, servicers and investors. As a proven and trusted partner with deep client relationships, LPS offers the only end-to-end suite of solutions that provides major U.S. banks and many federal government agencies the technology and data needed to support mortgage lending and servicing operations, meet unique regulatory and compliance requirements and mitigate risk.
These integrated solutions support origination, servicing, portfolio retention and default servicing. LPS' servicing solutions include MSP, the industry's leading loan-servicing platform, which is used to service approximately 50 percent of all U.S. mortgages by dollar volume. The company also provides proprietary data and analytics for the mortgage, real estate and capital markets industries. Lender Processing Services is a Fortune 1000 company headquartered in Jacksonville, Fla. For more information, please visit http://www.lpsvcs.com.
About ValuTrac Software, Inc.
Launched in 2009, ValuTrac Software is a fully customizable appraisal management platform, which enables financial institutions and appraisal management companies to efficiently manage residential and/or commercial appraisal workflow across one scalable internet based platform. ValuTrac offers products aimed at expediting the appraisal process while ensuring appraisal quality and industry compliance. As the industry demands Web-based software that allows customer relationship management (CRM) in an ever-increasing time-sensitive manner, ValuTrac fills the void while providing a vast knowledge base from past work on the client side of lenders and AMCs. For more information on ValuTrac Software please visit http://www.valutracsoftware.com.
Media Contact for ValuTrac:
John Lovallo, LEVICK, 917-612-8419 or jlovallo(at)levick(dot)com
Media Contact for LPS:
Michelle Kersch, LPS Corporate Communications and Marketing, 904-854-5043 or michelle(dot)kersch(at)lpsvcs(dot)com.