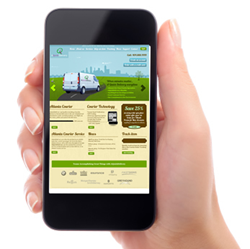 Atlanta, GA (PRWEB) October 28, 2013
AQuickDelivery announces proof of delivery signatures. The Atlanta Courier has made the announcement in efforts to expand its value-added delivery services, increase delivery accuracy, and promote a higher level of customer satisfaction. AQuickDelivery strives to be the best choice for same-day delivery in the Atlanta and Metro Atlanta area.
AQuickDelivery is able to provide its clients with actual physical signatures as proof of delivery. The courier has pick up and delivery confirmations that are automatically e-mailed to their customers once completed. The automated delivery confirmation has the name of the person that signed for the package, the time of signature and the date it was received. In instances where proof is needed to confirm that the correct person has received the package, the physical signature can be a benefit for AQuickDelivery clients.
The physical signature can be sent by AQuickDelivery to their clients upon request. The physical signature can be retrieved and e-mailed to the client immediately or within the same day. It can also be viewed by an AQuickDelivery customer service representative and confirm that both names match on the delivery confirmation. In the event a client request any additional assistance, AQuickDelivery can discuss the order with its driver and provide any details regarding the recipient as well.
AQuickDelivery seeks to provide its clients with the delivery tools they need to perform their daily functions with accuracy and accountability. Customers are able to retrieve this valuable information, which can be critical for solving any delivery discrepancies. The courier is also available 24/7 to receive proof of delivery signature requests and discuss any delivery issues. If the physical signature request is made outside of normal business hours, the physical signature will be e-mailed to the requestor the following business day.
AQuickDelivery is a premier same-day courier offering transportation and distribution services. From small packages to palletized freight, AQuickDelivery delivers fast! As a leader in the courier industry, their goal is to perform optimal courier logistic solutions and superior customer service every time. The courier provides same-day delivery successfully for over 1,500 clients, including Fortune 500 companies throughout Georgia.