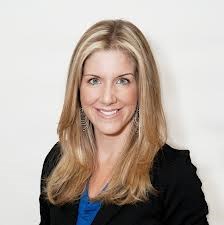 Jacksonville, FL (PRWEB) October 30, 2013
In an effort to spread the word to the Jacksonville community about the "Homes for Heroes" program as well as to become the face of real estate in Northeast Florida, Keller Williams Jacksonville Realty agent CC Underwood has begun running fifteen and thirty-second TV spots on Jacksonville's Action News Jax, the local Fox affiliate. Underwood aims to reach out to the tens of thousands of viewers watching Fox 30 to better inform Jacksonville residents of the benefits of the Homes for Heroes program.
Those 'Heroes' qualifying for the program include active & retired military service members, police officers, firefighters, health care workers, and teachers, and provides a rebate to them of twenty-five percent of their agent's gross commission when buying or selling their homes. Underwood is one of only a handful of affiliates of the Minneapolis-based program in Northeast Florida.
Having already secured her own weekend radio call-in show since August, Underwood feels that television is the next logical step in spreading the word about this gift to public servants as well as the "Guaranteed Sale" program, designed to help get the quickest results possible when selling a home.
The spot first ran after the "Sunday Night Football" matchup between Green Bay and Minnesota, which was actually broadcasted on another network. The aim here is to reach the loyal viewers who, after watching the completion of the game, tune to Fox 30 for the news before bed Sunday night. Fox will itself be running Game Four of the World Series between Boston and Saint Louis. Initial runs of the fifteen-second spots will be followed by the longer thirty-seconds spots in November and will run the entire month.
To learn more about CC Underwood and the Homes for Heroes program, visit Jacksonville-Home-Search.com or go to JacksonvilleHero.com.