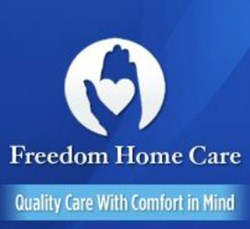 Deerfield, IL (PRWEB) October 28, 2013
Freedom Home Care invites the public to stop by the 10th Annual Healthy Lifestyle Expo at Sachs Recreation Center, located at 455 Lake Cook Road, Deerfield IL from 10:00 am - 1:00 pm on Saturday November 2nd. This event is a great opportunity to get the whole family out for a fun, educational day of healthy living.
The Expo is free to the public, and is great for all ages. The Expo will feature products and services from 50 health-focused businesses for children, adults, families, and seniors. Visitors can expect to find great resources on all aspects of health and wellness, including:
Flu Shots/Pneumonia Shots
Health Screenings for Blood Pressure, Blood Sugar, Hearing, and Bone Density
Fitness Demonstrations
Healthy Cooking Demonstrations
Freedom Home Care's booth will feature information on the variety of in home care services they provide for seniors all around the North Shore. Since 1997, Freedom Home Care has grown to be one of the leading and most respected home care providers throughout Chicagoland and northern Illinois. From Glenview to Glencoe, Freedom Home Care provides superior post-surgery care, Alzheimer's care, and general home care tailored to each individual's specific needs.
For more information on Freedom Home Care's mission and services, visit their website.