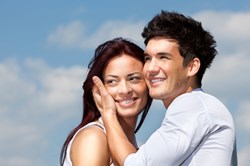 There is no cookie-cutter treatment that works for everyone.
Augusta, GA (PRWEB) October 26, 2013
Despite their obvious usefulness in the field of medicine, opiate-based pain medications are being used and abused at a higher rate than ever. Drugs like Vicodin and Oxycodone are highly addictive substances that have a tendency to be abused by people struggling with chronic pain. Opiates carry a high risk for overdose as users build a tolerance overtime.
When it comes to getting help with opiate addiction, the new methods at Drug Rehab Augusta have many patients showing signs of progress. Ellen P., one of the many highly skilled addiction therapists, explained how some of the treatments at her facility work.
"There is no cookie-cutter treatment that works for everyone," Ellen explained. "We encourage all of our patients to take advantage of the variety of treatments we have to offer."
In letting people find their own path to sobriety, it instills a sense of accomplishment and determination that patients can draw upon when saying no to drugs and alcohol for the rest of their life. Plenty of people have tried rehab in the past only to end up right back where they started. The treatments at Drug Rehab Augusta are designed so people have the tools they need to stay clean in the long run.
"Opiates addiction is one of the most common because opiates are designed to be very effective," Ellen said. "Doctors are prescribing them all the time and people who struggle with pain can easily become addicted."
Finding alternative pain management techniques is what allows someone to finally overcome and addiction to prescription drugs. Some treatments include yoga, meditation and physical activity. It's up to the person to find what their particular path to sobriety is going to look like. The addiction counselors are there to act as a guide as you make positive changes to your lifestyle.
About Drug Rehab Augusta:
A great place for someone to break an addiction to drugs and alcohol is at Drug Rehab Augusta with help from their specialized addiction counselors. Addiction is a disease that needs to be treated like anything else. Call them today at (706) 432-2351 or visit them online at http://www.drugrehab-augusta.com today for more information.