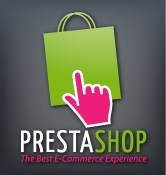 Today's modern consumers are busy individuals with high expectations for shopping online, which means online merchants need a hosting provider that can deliver the fast speeds online shoppers expect.
Miami, FL (PRWEB) October 30, 2013
PrestaShop, the worldwide leader in e-commerce solutions powering over 150,000 online stores in over 150 countries, is thrilled with the exceptional service A2 Hosting is providing PrestaShop merchants after forming a partnership with the premier hosting provider earlier this year.
PrestaShop users around the world have gained another paramount competitive advantage with the boost of the highest site speeds in the industry from A2 Hosting. Today's modern consumers are busy individuals with high expectations for shopping online, which means online merchants need a hosting provider that can deliver the fast speeds online shoppers expect. A2 Hosting tested their high speed performance for PrestaShop against their competitors and topped the charts. According to their SSD performance tests, PrestaShop pages load up to 300% faster when hosted on the SSD drive as compared to a normal hard drive. Read more about their high speed testing here.
"Today's online stores have to optimize their site speeds to keep up with increasingly impatient customers. A slow loading online store will lose customers and sales to its competitors. PrestaShop merchants are capturing even the busiest customers with the lightning-fast speeds available with A2 Hosting. Our PrestaShop users are some of the most successful online merchants in the world and we will continue to provide them with innovative technology to ensure their future success and profitability," said Benjamin Utterback, PrestaShop Community Manager.
"At A2 Hosting, we believe that everyone deserves a fast, secure place to host their websites. Partnering with PrestaShop has helped us extend our reach to over 150,000 online merchants. A2 Hosting is proud to host PrestaShop stores with our exceptionally fast speeds and other industry leading features," said Bryan Muthig, A2 Hosting's CEO.
This partnership emphasizes PrestaShop's commitment to the success of their e-merchants by offering them instant access to innovative technology and optimal services. By partnering with the most respected names in the industry along with the upcoming release of the newest version 1.6, PrestaShop provides online merchants with enhanced features including higher levels of security and more responsive designs to optimize online stores like never before.
About PrestaShop
PrestaShop is a free and Open-source e-commerce software powering over 150,000 active online stores worldwide. Recognized as the world's most powerful, flexible and internationalized e-commerce solution, PrestaShop provides online merchants with hundreds of innovative tools to build and manage a successful online store at no cost. Used in over 150 countries and partnered with the most renowned names in the industry, PrestaShop continues to revolutionize online retail with technology that increases sales and maximizes visibility. Working hand-in-hand with its growing community of over 500,000 dedicated members, PrestaShop's entrepreneurial team is made up of e-commerce enthusiasts that are committed to the success and profitability of their online merchants. PrestaShop is the proud two-time winner of Packt Publishing's Best Open-Source Business Application, winner of Europe's Bsoco Award in the 2013 CMS category and rated #1 Open-source Shopping Cart by EcommerceBytes Sellers Choice Awards 2013. For more information about PrestaShop, visit http://www.PrestaShop.com, follow @PrestaShop on Twitter and like Facebook.com/PrestaShop.
About A2 Hosting
A2 Hosting, Inc. is a high-performance hosting company located in Ann Arbor, MI. A2 Hosting provides their customers with ultra-reliable solutions and 24/7/365 US-based support from their Guru Crew team. Since 2003, A2 Hosting has offered innovative, affordable and developer friendly website hosting for personal homepages up to full service solutions for businesses of all sizes. Each A2 Hosting service is hosted on their fine tuned SwiftServer Hosting platform. Customers seeking an additional speed boost can host on A2 Hosting's solid state drives featuring page load speeds up to 300% faster than their competition.