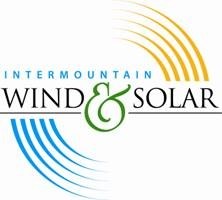 Salt Lake City, UT (PRWEB) October 25, 2013
IWS the industry leader of alternative energy in Utah, are introducing a series of incentives for homeowners that reduce their power usage and switch to renewable energy. Over the course of the last year, IWS began the Intermountain Wind and Solar Community Initiative to offer workshops that can educate the community on how they can save money.
IWS teaches residents via their community initiative program how switching to renewable energy can be a great cost savings. Switching to solar power in Salt Lake City lowers monthly bills and offers clean alternative energy, eliminating the need for large proportions of fossil fuels which helps the environment. These renewable energy sources can pay for themselves in just a few years and IWS is showing the community how they can get in on bulk pricing to further save on installation.
Solar panels offer a way for residents to save exponentially on their monthly power bill. Utilizing the bulk pricing option from IWS, installation is affordable for more community members. A variety of different options allows customers to customize what they need out of their power system for their home or business. Their photovoltaic panels can be an addition to the power grid, or function as their own entity.
In addition to solar panels in Utah, residential sized wind turbines are a good alternative option to produce energy for a home or small business. IWS uses a grid tied wind turbine, which means you don't have to have batteries and this greatly reduces the cost of the system. The power that is generated is used in the home or business, and when there is excess, it flows back out onto the grid, earning credits to be used at a later time. The most important thing when it comes to wind turbines is making sure you have sufficient wind speeds.
IWS is dedicated to providing residents the knowledge and resources necessary to save money on their power and help conserve energy. Their education classes help residents understand how they can take part in bulk buying solar power in Salt Lake City, incentives, rebates, and tax credits. IWS is excited to share their knowledge, expertise, and the available opportunities with the community and share the benefits of alternative, renewable energy with the public. IWS is also excited to expand this opportunity to residents of Idaho and save them money.
For more information about the available incentives, energy sources, residential or commercial equipment, and community education classes, visit: http://imwindandsolar.com/.