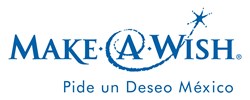 We designed this program to give our guests a unique opportunity to be part of a special ceremony and to contribute to a great cause in the process. - Owen Perry, owner and president, Villa Group
Islands of Loreto, Baja, Mexico (PRWEB) October 28, 2013
Guests who visit Villa del Palmar at the Islands of Loreto, the newest member of Villa Group Resorts, often say their stay is a "wish come true." To honor that warm feeling, the resort today announced a partnership with Make-a-Wish Mexico to provide funding for one child's wish per month as part of its "Luminaires by Loreto: Light a Wish" program.
Resort guests and staff will gather once each week to celebrate the wonderful moments from the past week and share a wish with others in a unique ceremony. A group of guests will be selected to each light a floating lantern, also known as a luminaire, and, when all luminaires are lit, they will float symbolically into the sky, allowing these wishes to be shared with the world. Approximately 25 luminaires will be released each week.
The luminaries will be released in the evening from Ensenada Blanca Beach in front of the resort, as the moonlight reflects upon the water, helping set the mood for this important activity. The backdrop of the Islands of Loreto, Sea of Cortez and incredible evening starscape are picture perfect for the safe release of these fun and beautiful lanterns, which serve as emblems of hope for good things to come.
"We are very fortunate to be able to partner with the Make-a-Wish Mexico to help give hope, strength and joy to children battling challenging medical conditions and their families," said Owen Perry, owner and president of Villa Group. "We designed this program to give our guests a unique opportunity to be part of a special ceremony and to contribute to a great cause in the process."
Make-a-Wish is still a fairly new organization to Mexico, having been established in 2012. The organization currently grants approximately 30 wishes per month. Villa del Palmar at the Islands of Loreto's program will help fund an additional 12 wishes per year.
"When kids receive their wish, it is a positive turning point in their fight against life-threatening medical conditions and a powerful force for creating stronger communities," said Mariana Taladrid, CEO of Make-a-Wish Mexico. "The generosity of Villa del Palmar at the Islands of Loreto to help us fund additional wishes and expand our program is truly uplifting. We hope other businesses take note and help join our ranks of donors."
For more on Make-a-Wish Mexico, visit http://www.makeawish.mx.
The Islands of Loreto, located on the east coast of the Baja California Peninsula on the Sea of Cortez, is known for its quiet beaches, scenic vistas, rich history and astounding natural habitats. The region caters to adventurous travelers looking to explore the many outdoor opportunities in addition to scuba diving, including snorkeling, hiking, and mountain biking, as well as people looking for a getaway where they can enjoy the beauty and authentic culture of the region without the commotion of heavily-trafficked Mexican destinations. The destination is fast becoming an alternative for travelers looking for a slower pace with all the options and amenities they have come to expect from a vacation in Mexico.
For reservations or additional information, please contact the resort at reservaciones.vdpl(at)vgloreto(dot)com or call 800.790.4187. To learn more about Villa del Palmar, contact your preferred travel professional, visit http://www.villadelpalmarloreto.com/ or call the number above.
About Villa Del Palmar at the Islands of Loreto
Baja's First Million Star Resort
Villa del Palmar at The Islands of Loreto is a self-contained destination resort on the Sea of Cortez, off the eastern coast of the Baja peninsula overlooking Danzante Island (one of five in the region). It features 181 new, spacious, beautifully appointed Deluxe Ocean View, one, two and three bedroom Suites with balcony or terrace, stunning ocean views, mountain views, outstanding restaurants, an attentive English-speaking staff, five swimming pools, a 39,000 square feet Spa, two tennis courts, beautiful beaches and a mild and warm climate year-round. The New York Times lists Loreto in its Top Ten Places to go in 2011. The travel article featuring The Islands of Loreto, Baja California South, Mexico ranked first among readers.
Guests can enjoy scuba and snorkeling tours in the protected Marine Park within the five prominent Loreto Islands, horseback riding, swimming, world-class fishing (catch a Dorado and bring it home to have a Villa del Palmar at The Islands of Loreto chef prepare it for you), paddle boarding, kayaking, whale watching and mountain biking. With complimentary shuttle service, guests can explore the historic town at the Islands of Loreto and visit the 1697 mission that made the town famous. The area is also known for its wildlife, including the 900 species of fish off the coast and in an area that has been declared a World Heritage Site. Hotel perks include a spa and fitness center, massages, salsa dance lessons and movie nights for children.