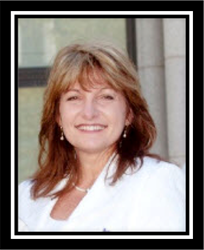 It is a great honor to be named one of the Top 200 Women Leaders to Know.
Phoenix, AZ (PRWEB) October 29, 2013
Suzanne Webb, the VP of Operations for MediGain's Ambulatory Surgery Center (ASC) Billing Division has been named one of "The 200 Women Leaders to Know in the ASC Industry."
"It is a great honor to be named to this list," said Webb. "We pride ourselves on helping our clients maximize their revenue through our ASC billing strategies. Our clients see up to a 40% increase in their revenue using our strategies and procedures."
MediGain's ASC Billing Division, headquartered in the Phoenix, AZ area, serves ambulatory surgery centers across the nation. For more information on MediGain's ASC Billing Division please go to http://www.MediGain.com/ASCBill
About MediGain Services, Inc.
MediGain is a global full-service revenue cycle management and healthcare analytics company devoted to improving billing, collections, and outcomes for healthcare providers and the patients they serve. With over 400 employees, MediGain provides solutions for physician groups, provider networks, ambulatory surgery centers and hospitals enabling them to reach their maximum potential through improved operational, financial, and clinical outcomes.