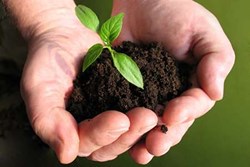 The dream of converting waste into Agriculture Gold.
Houston, Texas (PRWEB) October 28, 2013
Michael Chaplinsky, the president of Turf Feeding Systems, is launching a sustainable Asia program during his trip this week to Bali Indonesia.
Asia is at an important time with their stable economy and continued need for growth. Food and agriculture production for export are always important factors for the growth of a strong economy.
Mr. Chaplinsky is traveling to Bali Indonesia to meet with a group of Indonesian and American business leaders to create a sustainable Asia program for the Asian and Pacific Rim regions.
Asia and the Pacific Rim are facing two major issues: reducing the cost of agriculture production and decreasing the deforestation of native forests which are being cleared for agriculture. Specifically, palm oil plantations.
Michael Chaplinsky states, "both [sustainable agriculture and decreasing deforestation] are very important and can be solved with sustainable practices and products to build the soil health."
Mr. Chaplinsky further explains, "sustainable agriculture can reduce fertilizer, chemicals, and water use in irrigation as well as labor and energy, while improving crop production and quality."
His work for over 25 years has been focused on bringing plant and soil health together, like a healthy human body that is more efficient and strong.
Chaplinsky's plan is to build a special fertilizer factory in Indonesia that will produce high quality organic fertilizer from waste chicken litter. Indonesia has a very large poultry industry which produces great volumes of waste chicken litter. The automated factory will convert waste chicken litter into high quality organic fertilizer that will feed plants as well as build the soil, to produce a more efficient crop.
The factory will be built near a large poultry production facility and will create new jobs for the rural economy, produce quality fertilizer from waste, and market the products grown by local people to local farmers. This is the perfect sustainable business model for a rural economy in need of jobs.
Deforestation has become an important issue to combat in Asia, with the palm oil industry at the center.
Mr. Chaplinsky claims the special organic fertilizer from the factory will increase the palm oil production greatly. This will enable increased production and reduce the need for additional deforestation.
He wants to create a strategic partnership with the palm oil industry to introduce sustainable technology to increase efficiency.
Michael Chaplinsky has great interest in Asia, and is always looking for people with vision for more efficient agriculture to contribute to his projects.
Michael Chaplinsky is creating a team and is looking for likewise creative individuals to Change the Game and implement sustainable agriculture worldwide together.
His passion never dims and his career now has a more important goal to implement sustainable agriculture around the world, and address the needs for water, soil health and food production.
Bio:
Michael Chaplinsky – President / Founder Turf Feeding Systems
Turf Feeding Systems - Houston Texas – USA - The world leader in packaged fertigation systems (fertilizer injection into irrigation) for golf, sports fields, landscapes, resorts and agriculture.
Mr. Chaplinsky has worked for over 25 years implementing water efficiency and sustainability into all types of irrigated projects around the world. He speaks at many conferences and lectures on sustainable soils, landscapes, golf and agriculture.
Mr. Chaplinsky has worked with the top scientists and engineers on project that include construction, revegitation, bio-remdiation and beach erosion. He brings technologies and practices together to promote plant and soil health, and create the values and benefits of sustainability.