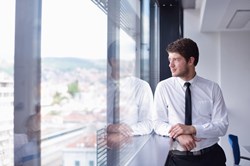 Drug Rehab Center Beavercreek is dedicated to removing the stigma many people associate with seeking treatment for addiction to alcohol or drugs.
Beavercreek, OH (PRWEB) October 26, 2013
Drug RehabBeavercreek is dedicated to removing the stigma many people associate with seeking treatment for addiction to alcohol or drugs. Each and every recovering addiction has a different addiction story, and the certified substance abuse specialists are dedicated to understanding patients and creating a treatment program to encourage successful sobriety. The image many people associate with drug and alcohol addiction has largely been a negative one, with good reason, but Drug Rehab Beavercreek works hard to reinforce a sympathetic and understanding attitude in regards to addiction and recovery.
Many addicts struggle with feelings of shame and alienation when they decide to attend a rehab center. April J., an addiction and recovery specialist at Drug Rehab Beavercreek, describes this struggle. "Many addicts have worked hard to try and hide their addiction problems, and they often believe that entering rehab and asking for help will open them up to judgment they would like to avoid." April continues, "No one chooses to be an addict, but a person has to choose to get sober and seek help. Anyone who takes this courageous step should not be judged, they should be applauded."
One major component involved in removing the shameful stigma of substance abuse is awareness. Family counseling sessions play a huge part in treatment at Drug Rehab Beavercreek. April says, "We work to diminish feelings of rejection and judgment from family and close friends during counseling sessions. These sessions help to create a united front, and also to make the patient aware of the solid support system available outside of the treatment center." Seeking help for addiction is honorable, and at Drug Rehab Center Beavercreek, addiction specialists treat patients with respect and esteem while helping them stay clean and sober.
About Drug Rehab Beavercreek:
Drug Rehab Beavercreek is an alcohol and drug addiction treatment and recovery center. With the help of our certified addiction specialists and individually designed treatment programs, anyone can become sober. If you are looking to overcome an addiction, please visit our website at http://www.drugrehab-beavercreek.com, or reach us by phone at (937) 204-1966.