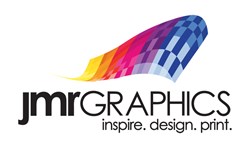 Bohemia, NY (PRWEB) October 28, 2013
Nationwide vehicle wraps manufacturer, JMR Graphics responds to an article published by Advertising Age on October 8th, which details BitTorrent's newest outdoor ad campaign.
According to the Advertising Age article titled, "BitTorrent Seeks to Dispel Piracy Myth with Outdoor Campaign," BitTorrent is trying to distance itself from the piracy stigma by launching an outdoor advertisement campaign that pushes for data rights. In the eye of the American people, torrenting and Internet piracy are considered synonyms. In reality, the article says torrents are not illegal. Through the outdoor advertising campaign BitTorrent hopes to broaden its audience by proving that they are a P2P client for moving information and data.
The billboards feature sentences that are pro-Internet regulation, but these sentences are partially crossed out by graffiti that replace words like "NSA" and "government" with terms like "the people" and "people power."
BitTorrent Vice President of Marketing Matt Mason explains the motive behind the campaign, saying, "The idea was to reintroduce the technology and the brand to a wider audience. Everyone wrongly associated the word BitTorrent with piracy, when it's a legitimate Internet technology that moves 40% of the world's Internet traffic, more than http." Mason explains that by using a traditional form of advertising, like billboards, BitTorrent can gain credibility.
TJ Pannell, a representative of JMR Graphics, a nationwide vehicle wraps manufacturer, commends BitTorrent for seeking a traditional means of advertising. "I agree with Mr. Mason with the idea that utilizing a more traditional form of advertising, like billboards, could give them more credibility as a P2P client," he says. "That, in conjunction with the increased visibility outdoor billboards provide, will allow BitTorrent to spread awareness in mass numbers."
JMR Graphics is an award winning Nationwide 3M Certified Manufacturer of Graphics for over a quarter of a century. We specialize in branding companies through Fleet Graphics, Vehicle Wraps, Architectural Wall Graphics, Promotional Window Clings, Floor Graphics, Event Signage and much more. We offer a variety of 3M Graphics Films, which are specially designed for most surfaces that require a changeable, short and long-term application. Our exceptional "Turn Key Service" is backed with a 3M MCS Warranty to give you peace of mind when you need optimum performance for the intended life of your graphics. With our state-of-the-art, cutting-edge facility we inspire our clients by providing creative design, custom-printed graphics and handle a network of nationwide installers. JMR Graphics provides expert capabilities and capacities needed to meet any graphic challenge.