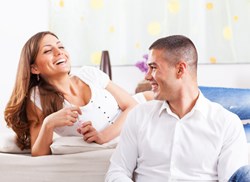 Drug Rehab Center Findlay strives to equip patients with as many tools as possible to help them successfully stay sober.
Findlay, OH (PRWEB) October 26, 2013
Many people view a trip to rehab as a quick and easy opportunity to stop using drugs or alcohol. While abstaining from such substances is a large part of what goes on during recovery, if treatment methods only focus on achieving sobriety instead of maintaining it, there is a much larger chance that patients will relapse. Drug Rehab Center Findlay understands that people suffering with addiction issues do not walk out of rehab with no further need for help. New treatment options are available in order to help people understand their addictions while providing them with tools to lead a happy and sober life.
Ken D., a certified addiction and recovery specialist at Drug Rehab Center Findlay explains that while detoxing and overcoming the physical obstacles of addiction, "It is extremely important that a recovering addict also recognizes and works through the emotional aspects as well."
At Drug Rehab Center Findlay, group and individual counseling sessions are used to help patients address any emotional issues that play a role in their continuing struggle with substance abuse. Building a solid support structure outside of Drug Rehab Center Findlay is another important part of ensuring success upon completing treatment. Reaching out to family members and close friends who were not part of a previously unhealthy lifestyle is encouraged. "Staying sober is not something you can do alone, and you will need help once you return to your everyday life," Ken states.
Drug Rehab Center Findlay strives to equip patients with as many tools as possible to help them successfully stay sober. Anyone suffering from a drug or alcohol addiction can benefit from attempting any one of their numerous new treatment methods, even if they have sought help at another facility before and relapsed. Relapses after leaving a drug and alcohol treatment facility do happen, but it does not mean that treatment has failed. It simply means that the addict needs to continue treating his or her addiction. Addiction does not end as soon as a person leaves rehab, and addressing the problem on a daily basis is important to staying sober successfully.
About Drug Rehab Center Findlay:
Drug Rehab Center Findlay is a treatment facility specializing in drug and alcohol abuse. Certified addiction specialists can help anyone struggling with addiction. If you are struggling with substance abuse, please seek help today by calling (419) 869-3936, or visit http://www.drugrehab-findlay.com for more information.