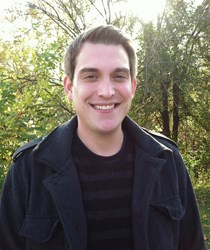 We wanted to build something that would create opportunities and make a difference in some peoples' lives.
Rochester Hills, MI (PRWEB) November 07, 2013
Many people are turning to voice acting through Voicebox1 as a full-time or part-time career. Thousands of character voices are used each day in TV, radio, movie trailers, documentaries, audio books and other industries. Ever wonder where these voices come from? Ever consider being a voice actor? Entry level voice actors today, can acquire a good microphone, editing software and a basic voice coaching class at very reasonable cost. Most voice actors started with recording simple radio commercials or telephone messages on hold, then graduated to taking on larger and more lucrative jobs.
Voicebox1, an online voiceover website, now makes this possible. As stated by co-founder Denis Couture of Voicebox1, "In times past, voice acting was restricted to people that had expensive recording equipment and studios. New technology improvements in recording equipment, software and the internet have now made voice acting a reality to so many more people who can participate in this expanding market. It's satisfying to know that we are contributing to something that will provide opportunities to people who have a natural talent - their voice, during these economically challenging times "
The idea for the website came from co-founder Nick Couture, a recording engineer and graduate of the Conservatory of Recording Arts and Sciences in Tempe, AZ "We wanted to build something that would provide opportunities and make a difference in some peoples' lives. There are many people who have great voices but were not able to put that natural talent to work. Voicebox1 now makes this possible," says Nick Couture of Voicebox1.
Voicebox1 has partnered with VoiceCoaches, a national and industry leader in voice and communications training and developed a unique evaluation to qualify voice actors for participation on the Voicebox1 website. Aspiring voice actors must meet basic professional standards in skill, reliability, and quality audio delivery. Unlike other sites who have no professional standard for membership, Voicebox1 members must undergo an evaluation prior to joining the pool of talent. "The evaluation is rather simple to administer, but it truly raises the bar in voice acting and helps new voice actors set themselves apart from those that cannot meet these basic standards," says David Bourgeois, of VoiceCoaches
About Voicebox1:
Voicebox1 is an online voice over website that provides a forum that matches qualified voice actors with clients looking for the top voice talent in the industry. The company's hallmark is their 10 point evaluation process performed in partnership with Voicecoaches, a professional and established voice coaching company. All voice talent represented on the website must be evaluated and meet professional standards prior to participation. Its unique evaluation process sets them apart from other online voiceover websites. Voicebox1 is based in the Metro-Detroit area in Oakland County, Rochester Hills, Michigan.
About Voicecoaches:
Voicecoaches is a professional voice coaching company with over 15 years of experience in voice and communication training. VoiceCoaches, a division of White Lake Music & Post provides voice over consulting, demo development, and communication training to individuals and organizations throughout the US and Canada.
If you'd like more information about this topic or to participate on Voicebox1, please visit Voicebox1 or contact us by email at: pr(at)voicebox1(dot)com or toll free (888) 821-8099 or (312) 462-1821.
Media Contact:
Denis Couture
312-462-1821
denis(at)voicebox1(dot)com