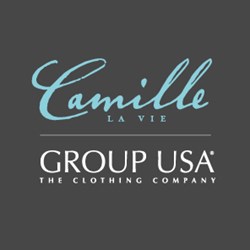 The holiday fashion trend is all about rich and luxurious fabrics that convey texture and a subtle dose of glitz.
Secaucus, NJ (PRWEB) October 25, 2013
With the Holiday 2013-2014 season drawing near, Camille La Vie & Group USA will soon be launching a special fashion collection dedicated to highly popular trends seen both on and off the runways: the illusion meets lace look, the ballerina look and the classic all-over lace look. And although these top trends are making their way into the current fashion limelight, the aesthetically-pleasing details are not a stranger to the style realm of classically-conscious dressing. And to prepare for those incoming holiday social affairs, ladies will soon be able to shop these trends at Camille La Vie & Group USA and decide what looks match their personal style.
If the customer is shopping for a truly classic outfit with a vintage-inspired, old hollywood twist, the ballerina look or all-over lace look serve as timeless options as this retailer will be carrying a range of demure short dresses showcasing special details including luxe lace appliques, head-to-toe long chiffon dresses constructed in delicate lace, flared A-line skirts combined with fitted bodices and flouncy skirts comprised in layers of mesh for a whimsical fashion effect that's quite reminiscent of the iconic Carrie Bradshaw look. Its ability to convey a demure and lady-like aura whilst being fresh, fun and current is what keeps the Ballerina and Lace Look in such high demand, especially during the luxe and decadent holiday fashion season.
Another noteworthy trend made popular for its ultra sultry appeal is the Illusion Lace Look. With its candid ability to highlight a woman's curves with more hint of skin, while remaining tastefully chic earns this trend high marks in the fashion world. Its versatile fabric allows it to be crafted into all sorts of chic forms, especially for looks that require intricate embellishments and beadwork. And its streamlined effect on one's figure creates an ultra flattering look that will complement one's neckline and torso, especially when combined with luxurious lace for added texture and composition. Some celebrities who have showcased this trend in its best light on the red carpet include Kim Kardashian, Halle Berry and Amanda Seyfried. When scouring the fashion racks for on-trend long dresses for the holiday season, Camille La Vie & Group USA makes it their mission to showcase a diverse collection of looks to flatter every figure and every unique style.
President of Camille La Vie & Group USA, Denise Viotti says, "The holiday fashion trend is all about rich and luxurious fabrics that convey texture and a subtle dose of glitz. And for those upcoming holiday parties, our stores carry a wide assortment of designer dresses that highlight those elements in a variety of looks. You're destined to find a dress that beautifully matches your own style while keeping to the current trend."
About Camille La Vie & Group USA
Camille La Vie & Group USA is a one stop boutique to all things party dress chic in prom dresses, homecoming dresses, wedding dresses, social separates, day into evening dress styles, bridal, formal accessories, jewelry and shoes. They offer one of the most extensive and stylish collections of special occasion dresses that can be found under one fabulous roof! Since its inception in 1985, the company's motto of "to provide customers with the latest dress fashions at an affordable price" has made them a leading retailer in virtually all categories. To date, Camille La Vie & Group USA has expanded to a total of 24 stores nationwide.
In select Camille La Vie & Group USA stores, customers will discover a collection of bridal apparel including wedding dresses, bridesmaid dresses, flower girl dresses, mother of the bride dresses and guest of wedding dresses. Camille La Vie & Group USA also provides bridal alteration and consulting services. So whether your style is classic and elegant or modern and chic, Camille La Vie & Group USA will outfit stylish women of all types without breaking their bank!
If you're in a committed search to score a certain dress style, Camille La Vie & Group USA is your one-stop source for all things pretty – from on-trend high to low dresses, mirror stone and chunky beaded bodices, bright and bold hues, florals and animal prints, handkerchief, godet and trumpet hemlines, subtle detailing or all over sequins, one shoulder, crisscross back or cut out silhouettes to cascading ruffles and fun, frilly poof A-line skirts in tulle, Camille La Vie & Group USA's fashion styles are seemingly endless! And the options do not just stop there. Follow Camille La Vie on Twitter at @camillelavie.