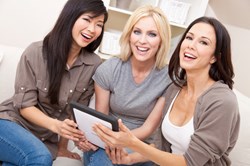 The new treatment programs at Drug Rehab Center Mansfield can help addicts learn to lead their lives in a sober way
Mansfield, OH (PRWEB) October 26, 2013
New programs are now available at Drug Rehab Center Mansfield to help people suffering with addictions to prescription medications. A drug that is prescribed by a doctor can often be abused without friends or family members noticing. This is why the new therapies available focus on group counseling, acceptance, and ways to properly use prescription drugs to avoid any relapse.
Since prescription drugs are legal to use when prescribed by a doctor, they are relatively easier to abuse when compared to other drugs. For this reason, it is often overlooked by the abuser and those close to him. Addiction to prescription medications are often the hardest to treat, because they were often prescribed to treat pain or other medical ailments the patient may have. Some commonly abused prescription drugs are used to treat pain, ADD, or anxiety and sleep disorders.
A certified addiction specialist at Drug Rehab Center Mansfield, Elizabeth M., explains why the new treatment programs are so effective. "Living life as a recovering addict is difficult enough, but when you suffer from other medical issues soothed by your substance abuse, it becomes even more difficult. Our new programs teach addicts new ways to deal with their medical symptoms." she continues, "If you are addicted to something illegal, such as cocaine, it is easier to stay away from places selling the drug. However, everyone goes to the doctor's office. Prescription medication addicts need to know how to handle this situation."
The new treatment programs at Drug Rehab Center Mansfield can help addicts learn to lead their lives in a sober way. Offering yoga, art, exercise, and many more options helps aid in recovery from substance abuse while exposing patients to new, healthy hobbies. Drug Rehab Center Mansfield's new treatment programs make recovering from all types of addiction possible.
About Drug Rehab Center Mansfield:
Drug Rehab Center Mansfield specializes in the treatment of drug and alcohol addiction. We can help anyone struggling with addiction detox, and give them important life skills to stay sober. If you or someone you know has substance abuse problems, we urge you to call us at (419) 299-4943, or visit our website at http://www.drugrehab-mansfield.com.