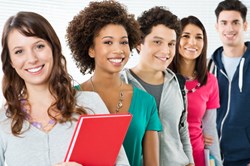 Many opiate addicts need to be closely monitored during the detox process.
Marion, OH (PRWEB) October 26, 2013
Drug Rehab Marion announced new steps to bolster its treatment programs for patients suffering from addiction to prescription pain medication. Pain management is a relatively new area of addiction treatment. In the last five years, the number of patients seeking help for an opiate addiction has significantly risen at Drug Rehab Marion. The most popular forms of opiate painkillers include Vicodin and Oxycodone.
Addiction counselor Alison T. says the goal of the new pain management programs is to help patients reduce their pain and their drug dependency at the same time.
"Treating addiction to painkillers is extremely difficult because many patients are desperate to relieve their chronic pain," Alison said. "Our programs provide healthy alternatives to opiate drugs and allow patients to progress through rehab and curb their addictions."
Addiction to prescription pain medication is one of the fastest growing forms of substance abuse in the nation. Drug Rehab Marion's new therapy programs include individual and group counseling, exercise, meditation, yoga and much more. The new treatment programs allow patients to follow their own path to sobriety under the guidance of professional addiction counselors.
Many opiate addicts need to be closely monitored during the detox process. The staff at Drug Rehab Marion makes sure each patient is given the safest and most comfortable rehab experience possible.
"Drug Rehab Marion is a place where anyone can beat addiction with complete peace of mind," Alison said. "Our support system separates us from other substance abuse treatment centers."
About Drug Rehab Marion:
Drug Rehab Marion is an accredited alcohol and drug addiction treatment center. The staff of dedicated addiction therapists and certified medical professionals has helped countless patients overcome chemical dependency and return to healthy, productive lives. Visit them online at http://www.drugrehab-marion.com or call (740) 836-4539 for more information.