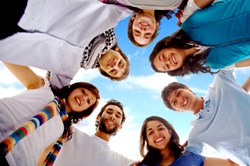 Drug Rehab Mentor has established a long track record of success. The facility has helped countless people end their addictions to alcohol and other drugs
Mentor, OH (PRWEB) October 26, 2013
The treatment for alcoholism is constantly evolving. The addiction specialists at Drug Rehab Mentor recently updated its alcohol treatment methods and the results have been encouraging. Due to the legality and accessibility of alcohol, it can be the easiest drug to develop an addiction. But it's also one of the toughest addictions to treat.
Drug Rehab Mentor therapist Kenneth D. says the key to helping alcoholics is finding different ways to help fill the void of drinking.
"We want to instill life skills and values to make sure each patient is in the best position to succeed after leaving rehab," Kenneth said. "We try to incorporate new activities such as exercise, meditation or yoga to reduce their urge to drink."
Recent data indicates the new treatment techniques are bringing positive results. Since the implementation of the new alcohol treatment curriculum, the number of relapse cases has been reduced by 20 percent.
"By giving patients healthy options in rehab, they're better prepared to go out in the real world and maintain their sobriety," Kenneth said. "Many of our patients will use the activities they learned in rehab to their everyday lives."
Drug Rehab Mentor has established a long track record of success. The facility has helped countless people end their addictions to alcohol and other drugs. Drug Rehab Mentor promotes a safe and nurturing environment which allows patients to reduce the stresses of the outside world and focus on getting clean.
About Drug Rehab Mentor:
The addiction counselors at Drug Rehab Mentor are standing by to help anyone overcome substance abuse. Don't spend another day allowing chemical dependency to control your life. For more information call today at (440) 996-5051 or visit them online at http://www.drugrehab-mentor.com