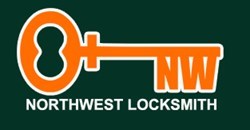 At the end of the day, our business is really about the safety and security of our customers
Seattle, WA (PRWEB) October 29, 2013
Northwest Locksmith continues its aggressive growth in the Northwestern U.S. and now provides Seattle auto locksmith, residential locksmith and commercial locksmith services. The company's highly-trained Seattle locksmith experts are available 24/7, offering 15-minute response times to help minimize the downtime and inconvenience caused by lockouts and other unexpected events. For non-emergencies, Northwest Locksmith's friendly dispatchers are always on-call to answer questions and schedule appointments for all Seattle locksmith services.
Northwest Locksmith's expansion into Seattle is a natural extension of its ongoing Washington operations in Spokane. The company has also enjoyed overwhelmingly positive response in Portland, OR, and Boise, ID, where it launched in 2012. Owner Yair Frenkel admits the company's rapid, opportunistic growth has presented challenges but says Northwest Locksmith continues to increase customer value at every turn and remains committed to its founding principles.
"We want to be the best locksmiths in Washington," said Yair Frenkel, owner of Northwest Locksmith. "We've been blessed with great success in Spokane and are pleased to add locksmith services in Seattle, which is obviously a big step for us. If someone needs a Seattle auto locksmith, new or repaired locks for their home, or any number of Seattle commercial locksmith services, we want to be top-of-mind. We could simply go on TV or radio, claiming 'We're the best Seattle car key locksmith' or 'We're the best residential locksmith' to anyone who would listen and pass that expense on to our customers. But we've always thought the better way to build our business is to actually prove we're the best on every call, offer elevated but affordable service and earn our customers' trust and referrals."
Northwest Locksmith might be Seattle locksmith experts, but Frenkel believes the company has a much greater responsibility and purpose.
"At the end of the day, our business is really about the safety and security of our customers," continued Frenkel. "If someone needs a Seattle car key locksmith, there's a decent chance they're stuck in the rain. Worse, there's a chance they're locked out in a bad part of town or have a helpless child or pet locked inside the vehicle. In addition to car owners, we help homeowners and business owners every day. Each has their own unique needs and circumstances, but they all share the common need to provide and maintain proper safety."
Northwest Locksmith offers these easy steps to increase safety and avoid danger:
1) Get to know neighbors and other business owners and report suspicious activity immediately.
2) Keep home and business perimeters well-lit and shrubbery trimmed, to eliminate hiding places.
3) Avoid parking in dark areas. Hide valuables and remove garage door openers at night or while on vacation.
4) Photograph belongings and keep an inventory of serial numbers for law enforcement or insurance purposes.
5) Secure vehicle, home and business doors, windows and other entry points. For help with security systems or to service or replace locks or handles, research qualified, local locksmiths in Washington.
Seattle area motorists, homeowners or businesses owners in need of emergency locksmith services should call 206-453-2804. Those seeking general information about Northwest Locksmith and its Seattle locksmith services can visit http://www.locksmithnorthwest.com/locksmith_seattle_wa/.
About Northwest Locksmith:
Founded in Boise, ID, in 2012, Northwest Locksmith provides comprehensive and affordable 24-hour locksmith services for all automotive, residential and commercial needs. Technicians are equipped with industry-leading training, cutting-edge equipment and extensive professional experience with all modern security systems. Northwest Locksmith is committed to providing a premium customer service experience on every call and offers 15-minute emergency response times.
Media Contact:
Mary Frenkel, Media Relations
208-935-6144
http://locksmithnorthwest.com