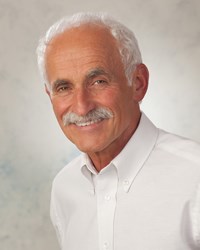 Hudson, NY (PRWEB) October 25, 2013
Robert E. Danz, DDS is a cosmetic dentist who now offers professional teeth whitening with Philip's Zoom Whitening. Professional whitening is widely considered to be safer and more effective than over-the-counter whitening treatments.
Teeth often become stained because of certain foods and beverages that a person consumes including coffee, wine, and berries. The use of tobacco products also leaves stains on teeth, and teeth naturally may start to yellow or darken as an individual ages. Effective whitening can drastically change the appearance of teeth and make the patient look younger and healthier.
Many stores offer whitening kits for at-home use. This can be convenient, but kits like these come with one-size-fits-all whitening trays and gels. In comparison, professional whitening allows patients to consult with Dr. Danz about their personal whitening goals. Dr. Danz can then choose a bleaching agent at the appropriate strength for the patient, so even patients with sensitive teeth can receive whitening treatment. He can also fit the patient for custom whitening trays. Dr. Danz oversees the procedure to ensure that there is no irritation of the surrounding gum tissue or slippage of the whitening trays.
Dr. Danz uses Philips Zoom Whitening. Dr. Danz applies the whitening agent directly to the teeth and then uses a special curing light. During an in-office treatment, a patient's teeth can be brightened several shades in only 30-60 minutes. Dr. Danz may also recommend the Philips Zoom at-home teeth whitening treatment. This is a professional-grade kit that comes with custom-fitted whitening trays for maximum comfort. Usually a patient will use the at-home kit for a couple of weeks. The at-home kit can be used by itself or in conjunction with in-office whitening to enhance results.
Whiter, healthier-looking teeth can make an individual feel better about his or her appearance. People who are interested in what a cosmetic dentist may be able to do for them should visit http://www.hudson-dental.com for more information.
About The Doctor
Robert E. Danz, DDS, is a general dentist offering personalized dental care for Hudson, NY gum disease patients. Not only does Dr. Danz run his own practice, he is involved in his community. Dr. Danz received his dental degree from the New York University College of Dentistry, after earning his bachelor's degree from Long Island University. He has also taken numerous postgraduate education courses, specifically focusing on cosmetic and restorative dentistry. Dr. Danz is part of one percent of dental professionals providing the most recent FDA cleared laser procedure for gum disease treatment. To learn more about Robert E. Danz, DDS and his dental services visit their website at http://www.hudson-dental.com and call (518) 444-4215.