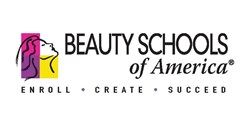 Miami Beauty Explosion is a great opportunity for all Beauty Schools of America students.
Miami, FL (PRWEB) October 26, 2013
This Sunday, October 27th, the Florida Association of Cosmetology and Technical Schools (FACTS) presents Miami Beauty Explosion, an event tailored to students in the beauty industry.
Beauty Schools of America® (BSA) will be on location with a large team of cosmetologists, makeup artists, massage therapists and many more members of their student body. BSA afforded their student body with complimentary tickets as well as opportunities to participate in the exhibitions, booth management and event organization. The Miami based beauty school's rich involvement in this event and those like it provide valuable career advancement as well as substantial career networking opportunities to their student body.
Miami Beauty Explosion is comprised of two separate Halloween-themed competitions, the 'Scary Manikin Competition' and the 'Nail Artistry & Design Competition.' In addition to these competitions, attendees will be able to explore new products & tools, learn from professionals and guest artists and explore various exhibits on site.
"Miami Beauty Explosion is a great opportunity for all Beauty Schools of America students to take advantage of," stated Jeff Gonzales, Chief Operating Officer of BSA. "I strongly urge all of our students to take advantage of this event. Not only is it a chance to learn from some of the best in the industry, but countless networking opportunities will present themselves."
Tickets are on sale now at https://miamibeautyexplosion.eventbrite.com/. Doors open at 10:00 a.m.
Where: Doubletree Miami Airport and Convention Center
711 Northwest 72nd Avenue
Miami, FL 33126
When: Sunday, October 27, 2013 from 10:00 AM to 6:00 PM (EDT)
The Coral Springs Schools, Inc. d/b/a Beauty Schools of America® (BSA) opened its first campus in Margate, Florida in 1989. The school has successfully expanded to a total of 5 locations throughout South Florida, making it one of the largest cosmetology schools in Florida. All campuses are situated in vastly diverse communities, basking in the rich variety of students and residents in the area. BSA is licensed by the Commission for Independent Education (CIE)/Florida Department of Education (DOE), accredited by the Council on Occupational Education (COE) and has been one of five schools across the country to meet the standards of the International Therapy Examination Council (ITEC), which provides certification in over 38 countries. BSA currently offers an array of beauty and spa related programs and our curriculum continues to grow as the industry evolves.
For more information, please contact info(at)bsa(dot)edu.