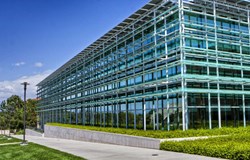 Holiday bargain alert - tickets are just $10...and all proceeds go to scholarships!
Aliso Viejo, CA (PRWEB) October 29, 2013
Soka Performing Arts Center invites you to brighten your holiday season with the gift of music this year. The Center is hosting four special concerts for the season:
Dec. 1, 2013 – New York Polyphony will make its first appearance at the Center with "Wondrous Birth, O Wondrous Child" in a 3 pm concert. This vocal quartet has been praised for "a rich, natural sound that's larger and more complex than the sum of its parts." (National Public Radio) Their program is an intimate meditation on the Christmas season.
Dec. 7, 2013 – The 3rd Annual Aliso Viejo Holiday Show is a community tradition of family-oriented songs, music, dance and mischievous elves presented by the City of Aliso Viejo and Soka University in a 7 pm show. Holiday bargain alert -- tickets are just $10, $5 for school age children – and all proceeds go to scholarships! Bring canned food for a collection being taken in the lobby for South County Outreach.
Dec. 13, 2013 – South Coast Symphony presents the Susan Egan Holiday Concert at 8 pm. Tony-nominated Broadway star Susan Egan (the original Belle on Broadway) performs holiday classics with the Orange County Friendship Choir. Tickets are sold through the South Coast Symphony at 714.731.8079.
Dec. 15, 2013 – The All American Boys Chorus returns to Soka Performing Arts Center for their annual holiday concert at 4 pm to immerse you in the holiday spirit. Don't miss this joyous afternoon of beautiful music for the whole family.
For more details and ticket information, see http://www.performingarts.soka.edu.
The 1000-seat Soka Performing Arts Center is located at 1 University Drive, Aliso Viejo on the campus of Soka University, a private, non-profit, four-year liberal arts college and graduate program. SUA offers a 9:1 student/faculty ratio and an average class size of 12. The campus was rated in the Top 50 National Liberal Arts Colleges in US News and World Report's "Best Colleges 2014." All undergraduate students participate in a semester of study abroad during their junior year which is included in the tuition. Free tuition is available to eligible admitted students whose annual earned family income is $60,000 or less. The university is open to top students of all nationalities and beliefs and was founded upon the Buddhist principles of peace, human rights and the sanctity of life. About 60% of SUA's students come from the US and 40% have come from 40 other countries. For more information: http://www.soka.edu.