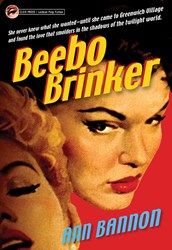 (PRWEB) October 28, 2013
In the 1950s and 1960s, twilight women and lavender boys swelled the pulp ranks with titles like Odd Girl Out and Color Him Gay. Subject to censorship when they first appeared, the books have since been both dismissed as salacious stories for the straight reader and celebrated as identity-building tools for an emerging gay community. Either way, queer pulps are a crucial part of LGBT history, whose influence is still felt today.
Pulp icon Ann Bannon, along with historians Martin Meeker and Jenny Worley, and modern pulp writers F. Allen Sawyer and Monica Nolan will present a lively discussion of the complicated, sleazy, and fabulous world of queer pulp paperbacks. They will look behind the lurid covers to explore pulp fiction's meaning for the queer community and celebrate the Barbara Grier and Donna McBride pulp collection—the SFPL's one-of-a-kind treasure trove of pulp.
The event will be held at the San Francisco Public Library main branch Koret Auditorium on November 12 from 6-8pm.
"For contemporary readers the books offer a valuable record of gay and lesbian life in the 1950s. Most are set in Greenwich Village, and Ms. Bannon's descriptions of bars, clubs and apartment parties vividly evoke a vanished community. Her characters also have historical value. Whereas most lesbians in pulp are stereotypes who get punished for their desires, Beebo and her friends are accessibly human. Their struggles with love and relationships are engrossing today, and half a century ago they were revolutionary." —New York Times
Ann Bannon is know to readers around the world as the Queen of Lesbian Pulp Fiction. She is famous for the novels she wrote from 1957 to 1962 during the pulps' heyday, including Odd Girl Out, Women in the Shadows, and Beebo Brinker. The Beebo Brinker chronicles are also available as audiobooks.