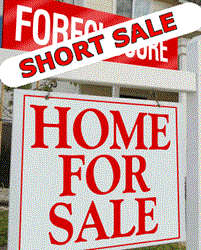 Clearwater, FL (PRWEB) October 29, 2013
Article marketing for short sale properties is now available as a marketing tool for home owners and real estate professionals involved in the short sale process. Short sale properties are an overwhelming portion of the housing markets available inventory. The short sale process has become a choice transaction type for many professionals, and the result is that these professionals are reportedly looking for new marketing channels for their short sale marketing needs.
In comes ARME Realty.com. Located in Clearwater FL, ARME Realty.com specializes in article marketing for real estate professionals, short sales specialists, and professionals dealing with foreclosed or bank owned homes. They offer article marketing programs for short sale realtors which are designed to attract organic home buyers from places like Google an Bing.
Simon Landers, a spokesperson for the company states, "Many top news and article portals have preferred search engine placement in places like Google and Bing. As a result, real estate professionals who specialize in the short sale process can leverage these portals with their property information and take advantage of almost instant ranking. This way, short sale pro's interested in the SEO process no longer have to wait weeks or months for their websites or listing sites to get indexed."
Simon continues, "Article marketing for short sale real estate professionals is a powerful, inexpensive, and proven way to bring in buyers organically. Our services in this arena start at only $50, and we also offer plenty of additional distribution options for realtors interested in distributing their short sale messages to potential high traffic outlets. The clients satisfaction is guaranteed or they pay nothing for our services."
For more information about ARME Realty.com and their suite of short sale article marketing services contact the company at (727) 459-8841 or visit their website ARME Realty.com today.