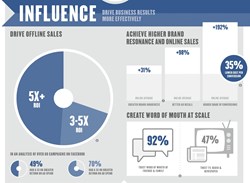 Customers trust consumer recommendations much more than they trust traditional advertisements
Singapore, Singapore (PRWEB) October 28, 2013
Tapping into the power of Facebook – the top social media marketing web site in Singapore and worldwide – is something business owners can now outsource with Conversion Hub's new Facebook Marketing Package for small- to medium-enterprises (SME). With the company's lowest price guaranteed promise, Conversion Hub is the first in Singapore to provide performance guarantees on its Facebook marketing package.
Conversion Hub's Facebook package not only includes creating a Facebook page but also attracting followers and encouraging them to suggest the business page to friends. "Getting your business page suggested through friends is an excellent way to build a social media audience," said Joel Fu, Business Director of Conversion Hub. "Customers trust consumer recommendations much more than they trust traditional advertisements."
Conversion Hub focuses on three key angles to create a successful business profile on social media. The Conversion Hub team starts by creating a customized Facebook page with a business' pre-existing logo and artwork and enhances it with interactive tabs that include "contact us," "mailing list," and "store location."
After the business page is launched, the company begins a fan acquisition campaign with an interactive sweepstake that encourages participants to "share" the page to increase odds of winning. This process also captures emails to be used for email blasting. Finally, Conversion Hub uses viral marketing to drive potential customers to a business' Facebook page from within and outside of Facebook using banner ads and sponsored stories as well as contest partnership.
Because consumers research online extensively before making a purchase, a business must dominate every stage of a consumer's decision cycle. Having a professional Facebook business page and recommendations from a potential customer's Facebook friend is very persuasive. "Most consumers – as much as 80 percent – say they are more likely to try new products based on a friend's suggestion in social media," said Joel Fu.
ABOUT CONVERSION HUB
Conversion Hub Marketing is a SPH Associate Company. We are an approved S6 Government vendor for projects up to $3 million and serves as Digital Advisor to the Direct Marketing Association of Singapore (DMAS). Conversion Hub delivers world-class, Facebook marketing and mobile app developer services based on the premise of performance excellence and long-lasting results. Leveraging on their exclusive network of over 30 million social profiles and 25 thousand media points, we are the only agency to offer performance guarantees across all our marketing channels. Headquartered in Singapore, Conversion Hub combines a decade of digital experience in online sustainability and marketing expertise, serving brands and government institutions such as Philips, Bayer, Microsoft, SingTel, National Heritage Board, Prime Minister Office, Public Service Commission, National University of Singapore and many others.