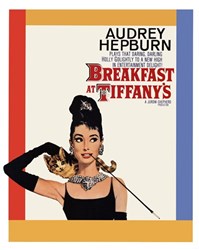 Delray Beach, FL (PRWEB) October 30, 2013
Classic Hollywood movies, such as "Casablanca," "Breakfast at Tiffany's" and "Singin' in the Rain," epitomize the golden age of Hollywood. To meet its customers' requests, PosterNation.com recently added a wide assortment of new classic movie posters.
Vanessa Smith, PosterNation.com marketing director, said, "Classic movies, actors and actresses never go out of style, which is why we have added these new products to our inventory of high-quality art prints. These timeless posters are perfect for any entertainment room, office or living space."
PosterNation.com shoppers can purchase these new posters now and enjoy a site-wide sale. A 25 percent discount is available for all posters and framed art prints until November 30, 2013.
About PosterNation.com
PosterNation.com offers thousands of high-quality framed art prints and posters featuring themes that include: sports, movies, music, pets, animals, travel, motivational topics, hot people, vintage celebrities and more. The frame shop allows customers to customize their purchase by selecting the cropping, matting, framing and glazing for a framed art print or poster. Please visit http://www.PosterNation.com for more information.