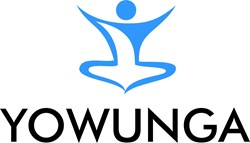 Since the beta release in 01/2013, the feedback and activity on Yowunga.com has surpassed all my expectations. I love going on yoga retreats and I want to help others find their perfect yoga retreat, too – it's very gratifying to have been able to succeed.
Hamburg, Germany (PRWEB) October 28, 2013
Yowunga has launched http://www.yowunga.com, a website offering a directory of yoga retreats in over 25 countries worldwide.
Yowunga.com is a beautifully designed online destination that offers an extensive overview of yoga retreats and yoga holidays, from a Ski & Yoga week in the Dolomites in Italy to a Yoga & Thai Massage Retreat in Ko Samui, Thailand. You can search from over 150 yoga retreats by date, location or style – such as beach yoga holidays, detox retreats or Christmas & New Year yoga retreats.
Thanks to the straightforward listing service, including free listings for small-scale organizers, Yowunga offers the chance to find unique retreats all over the world you won't find anywhere else. Yoga teachers who listed their retreats on Yowunga.com include Katrina Love Senn, Hamish Hendry and Louise Sears.
Social media activities such as a Facebook page with over 7,500 likes, inspiring Pinterest boards, Tweets about the newest retreats and a blog with travel reviews and healthy recipes round off the experience and help promote the retreats to a global audience.
Yowunga is the brain-child of Susanne Rieker and was founded to bring organizers of retreats and yogis together and see more people participating in yoga retreats. "After a burnout from a stressful job, a yoga retreat helped me in so many ways to feel better. It changed my life and now I want to help others find their perfect retreat, too!" says Susanne, founder of yowunga.com.
Yowunga's future offerings will include a shop with hand-selected yoga travel accessories as well as more reviews of retreat destinations – more to enjoy the love of traveling and yoga!