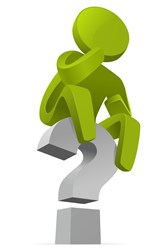 An investment can be made in sectors other than property when it is thoroughly thought out.
London, United Kingdom (PRWEB UK) 28 October 2013
The recent British government 'Help to Buy' scheme came into effect three months earlier than expected in October 2013, and will last to 2017. The state equity loans are introduced to ease the financial burdens of purchasing a newly built property only worth up to £600,000 by the first time buyers and home movers.
'The British tradition of home ownership is becoming less common due to the shortage of affordable housing, less frequently available financing, and the required 20% deposit. These are the reasons for many potential buyers who are now looking at the alternative to rent on a long term basis.' said Rozi the founder at Easy Relocation.
While it is possible to rent ideal accommodations in and around desirable areas, it is not always financially feasible to buy a home in the same locations that offer amenities such as easy commute, good local schools, and local communities. Hence, the reason for government programmes to encourage home buyers to invest.
The low interest rates help to make the property market attractive with cheap monthly mortgage payments while the property prices are on the rise in the UK. The use of a government scheme to buy a property perhaps is useful, but with interest rate fluctuations the mortgage costs can differ by far and cause financial difficulties. In comparison it is easier to budget for a rented property, and at the same time the tenants have the freedom to move on.
Therefore, potential home buyers have to make a life changing decision and undergo a huge financial commitment and to buy, or, simply to rent.
At Easy Relocation we hope the answers to the following questions help with a more clear outlook;
Q1. Why purchase a property on a personal, and financial level, and undergo a huge financial commitment?
Q2. How important is to buy a property, and why it might be necessary to make a compromise?
Q3. What is the overall estimate to buy and moving costs in comparison to one year's rent?
Q4. What is the extend of affordability in the budget when interest rates rise by 2%?
Q5. What is the likelihood of up-sizing in 5 to 10 years time, or, the possibility to buy for the first time?
At Easy Relocation (exclusive) we wish you a great living experience in London.
For more information about Easy Relocation's services for your business or personal needs, visit http://www.easyrelocation.co.uk and join us on Facebook and Twitter for the latest news and tips on London relocation.
About Easy Relocation:
Established in May 2012, Easy Relocation (exclusive) offers affordable and comprehensive relocation assistance and home search to companies and individuals moving to the UK and moving to London. Unlike other UK estate agents, at Easy Relocation we hold no business commitments with third parties or letting agencies. This gives us flexibility to conduct personalized, attentive and wide ranging property searches tailored to each client's budget, needs and taste.
To learn more about our services and to see what Easy Relocation (exclusive) can do for your business, http://www.easyrelocation.co.uk and join us on Facebook and Twitter for the latest news and tips on London relocation.