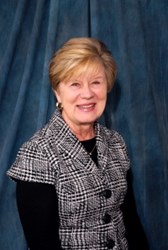 Painters use paint, writers use words and ideas.
Massapequa Park, N.Y. (PRWEB) October 30, 2013
Annie Tillery Mysteries are just pure fun! It's a case of Nancy Drew meets CSI. Join YA author, Linda Maria Frank, at The Newbridge Road Holiday Fair. Frank will be featuring her Annie Tillery Mystery series, the new generation of girl detective, and presenting information about the various programs and lesson plans she provides for the books. Meet Linda Maria Frank, and sample her two books of the series, "The Madonna Ghost" and "Girl with Pencil, Drawing." The third in the series, "Secrets in the Fairy Chimneys," is due to come out late this year.
Featuring books at arts and crafts fairs is a relatively rare occurrence, but as Frank puts it, "Authors are artists and books are our creations. Painters use paint, writers use words and ideas."
Frank will be presenting her wares along with other craft vendors. Find out more about Frank's activities on her Facebook page, Official Fans of The Madonna Ghost.
An additional "feel good" from the sale of her books is Frank's contribution of one dollar from each book to the INN (Interfaith Nutritional Network).
The fair will be held at the Newbridge Road School 1601 Newbridge Rd., Belmore, N.Y. 11710.
About Linda Maria Frank: After a lifelong career teaching science at both high school and university levels, Frank embarked on a career as an author converting case studies from her forensic science courses into credible mysteries for girls of all ages. She resides on Long Island, New York. The first two books of the Annie Tillery Mysteries series are "The Madonna Ghost" and "Girl with Pencil, Drawing." "The Madonna Ghost" has been awarded Rising Star designation. Frank continues to reach out to educators, providing lesson plans based on her books, available on her website. She does fundraising events using her adventures in authorship as a draw. Frank also is the producer of "The Writer's Dream," a local access TV show, featuring interviews with authors. Frank views this as a great opportunity for authors helping other authors.