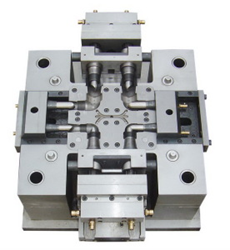 (PRWEB) October 27, 2013
Recently, DuratecPlastics, a leading provider of plastic parts including injection plastics, safety plastic parts, plastic gears, etc., has proudly launched a special offer on its high quality plastic parts, up to 39% off.
The promotion is specially designed for global trade companies and mould distributors. These plastic parts have got a great market performance, and have greatly stimulated DuratecPlastics's sales growth in the past three months.
Steven, CEO of DuratecPlastics, said, "I think this special offer will bring us a lot of clients. Our plastic parts sales are always among our most popular promotions, and this promotion is the greatest one we've ever done. It is launched to show our appreciation to the global customers. The rates we are offering will give our clients the best value for their money available on the market today."
The engineers of DuratecPlastics.com will help clients people find the right products for all activities. Steven stressed, "If you have any questions during your purchasing process, please feel free to let us know. We always have sincere customer service to answer any question or respond to your call within 24 hours."
About DuratecPlastics.com
DuratecPlastics.com is a renowned Chinese injection moulding company that is devoted to plastic injection moulding and plastic product assembly. The business is located in Suzhou, which is a major tourist city in China and is considered as beautiful as the paradise. The company has its own modern manufacturing and warehousing facility as large as over 12,000 square meters.
For more information, please visit http://www.duratecplastics.com/