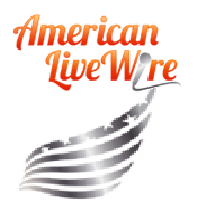 We are excited to finally bring our brand of American News coverage to the Google platform. It gives us a whole new place to reach the minds of educated readers across the US.
San Diego, CA (PRWEB) November 01, 2013
AmericanLiveWire.com has been privately owned and operated since its inception, which makes it quite a bit different than most major American News sources found out there. This has led to some struggles with gaining acceptance in the corporate world of news coverage, but they have been able to overcome those with determination.
For many months, the team at AmericanLiveWire.com has been working to get accepted into major news platforms, such as Google, Bing, Yahoo, and others. The major breakthrough came recently when Google informed the team that they were finally accepted as a publisher. This new exposure has given them a whole new audience, with whom they now share their American News stories.
Moving forward, AmericanLiveWire.com is working on partnering with some of the leading news aggregators to bring more of their stories to life on smart phone apps and tablets. They believe that utilizing the availability of these programs will help them keep a competitive edge against the larger organizations that currently control the American News market.