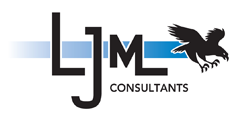 New York, New York (PRWEB) October 27, 2013
LJM Consultants, the premier parcel auditing company, and contract negotiation company, is pleased to announce a complimentary shipping audit, for all prospective customers. With the holiday season approaching, companies like UPS and Fedex are expecting a busier, and more intense, holiday shopping season, thanks to the growing popularity of shopping online - and the deep discounts present.
LJM Consultants is proud to announce an all new, line by line, audit analysis. LJM Consultants makes it easy to learn the potential benefits of parcel auditing and related shipping services. LJM Consultants offer a cost-saving analysis that identifies potential areas of overpayment and helps consumers understand the process and the potential cost savings. Request a complimentary consultation today, and take advantage of this line by line audit.
Learn more by visiting LJM Consultants website today!
Companies interested in having a complimentary complimentary shipping audit done, can visit LJM Consultants at http://www.myljm.com - and get a risk complimentary, no obligation, consultation, about the possible savings they can achieve with LJM consultants at their side.